Ellicott City Rebuild
One of our recent projects was an Ellicott City pool rebuild. This was a small in-ground fiberglass pool that the homeowners no longer wanted. Also, the pool was very narrow which made it dangerous when their children jumped into it. That being the case, the homeowners decided to call Carroll Brothers Contracting to begin the process of removing the pool and replacing it with a bigger pool. Incidentally, the operation of the Ellicott City pool rebuild is going according to plan.
Before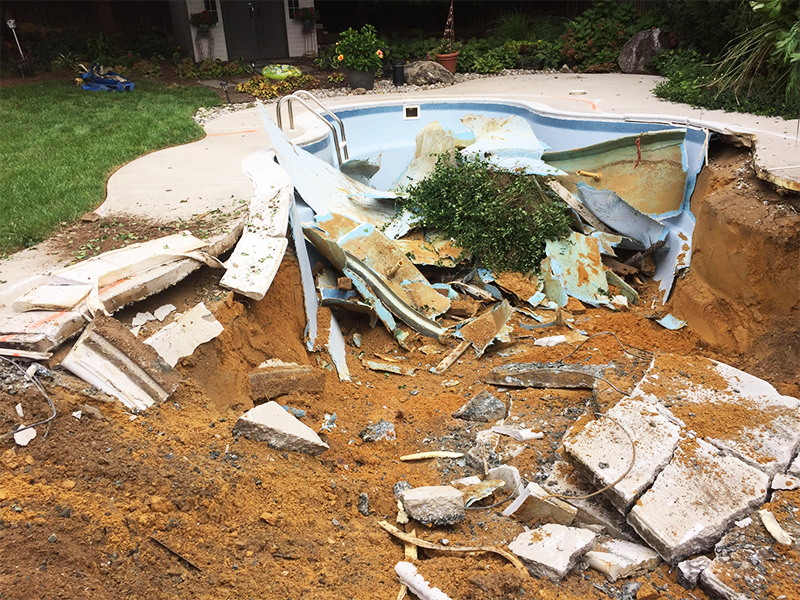 After
The first step in the Ellicott City pool rebuild was to drain the remaining water out of the existing pool. Then, we removed the whole structure of the swimming pool walls, as well as the diving board and the surrounding concrete pavers. We then removed the old pool liner and excavated for the new gunite pool which is much larger. After that, we hauled away all of the old materials and recycled the reusable objects. Now, the family can begin the process of building their new and improved swimming pool.
If you have an in-ground pool that your family has outgrown, has fallen into disrepair, or you have inherited and did not plan to use, call Carroll Bros. Contracting and Pool Removal. Our team will evaluate your situation and offer a fair estimate. Most importantly, you can trust us to work efficiently and quickly. That way, you can reclaim your backyard space. Schedule an appointment with us today!