Results of Pool Demolition in Rockville, Maryland
It's not uncommon that we get called by real estate agents that are looking to sell a house. Many of our jobs have to do with a refinance or selling of a home. Why remove a pool? There are many reasons but it basically comes down to money. The pool demolition we did in Rockville was the result of a real estate agent wanting to prepare the house for the spring market. Some might think pools sell a home, but it really just depends.
The pool we worked to remove was very old and in bad shape. The current homeowners were looking at a very expensive fix to get it to pass inspection. For a home they are looking to sell, it just made more sense to demo the pool and it saved them money. It also helps to increase your property value. This is usually the case, and was with this house, if the pool is old and takes up more than 30% of your backyard.
The Results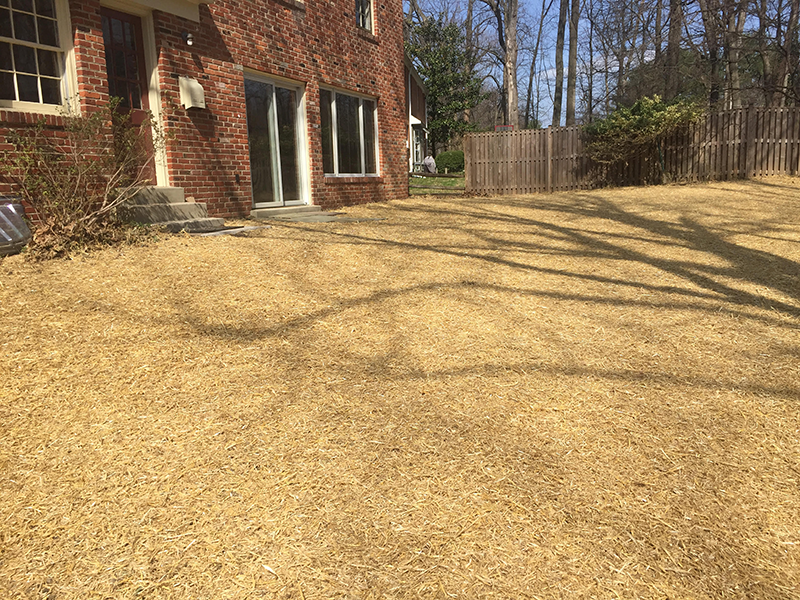 Once the grass starts growing, potential homeowners will see value in the pool removal. Before where they would see an old, broken down pool, they will now see a bigger backyard space to entertain and play. This pool demolition not only save the current homeowner money, but will help them sell their house faster.
If you are looking to demo your pool, make sure to call a professional pool removal company. It might seem like a simple task to destroy and in-fill a pool. Yet, if not done properly, you could destroy your property. We have seen things like sink holes, or not having the yard regraded (which can lead to flooding of the yard or house). Contact us today if you would like to learn more or get a free estimate on removing your pool.