Removing a Pool in Eldersburg, Maryland
Our most recent pool removal took us to Eldersburg, Maryland. Located northwest of Columbia in Caroll County, it has twice been ranked as one of the "Top 100 Places to Live" by Money Magazine. It is an ideal location for families or professionals to live while still be close to Washington D.C. and Baltimore. While it still is a lot of farmland, the area has seen a steady growth of families over the past two decades. Not to mention, the public schools are some of the best in the state. So it's no wonder we see a lot of new homeowners in the area. That is why we found ourselves removing a pool in Eldersburg, Maryland.
During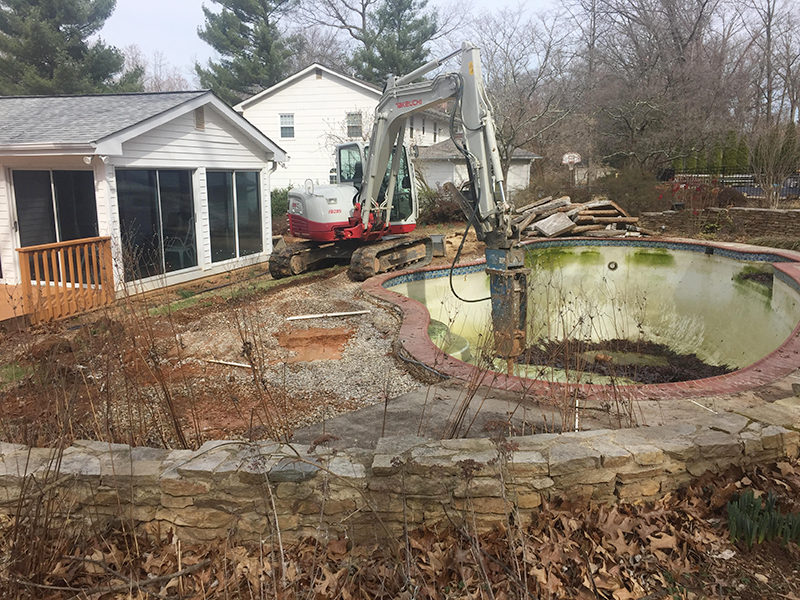 The pool we removed had great landscaping around it and was once very well taken care of – but like most pool removals we have encountered, it fell into disrepair. After buying the house, the new homeowners found it would be much cheaper and safer for their family to have the entire pool removed. Carroll Bros. doesn't just recommend a professional just because it is what we do – it is because of safety and usability. If you don't properly remove a pool, it can create a sink hole in your backyard which is very hazardous.
This swimming pool was made of gunite, which is a concrete and sand mixture that is sprayed over a rebar framework. Gunite pools are popular because of their variety of finishes. Because we are so familiar with this material, the removal went smoothly and quickly.
After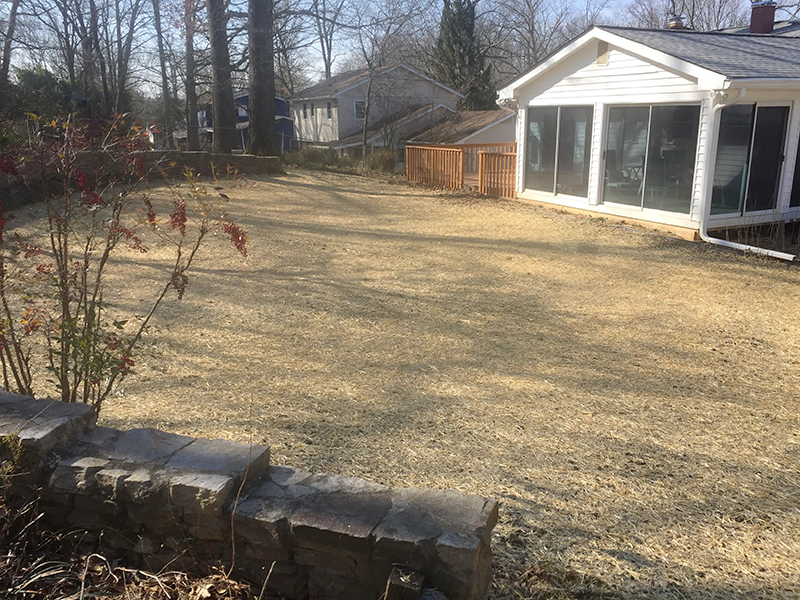 As you can see, the results were amazing. Their yard was much bigger than it seemed before. It also allows the new homeowners to entertain in many different ways. It is because of after images and homeowners amazement that we continue to remove pools. Like the results of removing a pool and would like to see a similar transformation? Contact us today.