Cape St. Claire Pool Removal
This recent project was a concrete pool removal located in Cape St. Claire, Annapolis. Ultimately, the homeowners did not want to pay to have the pool redeveloped, as it was neither needed nor wanted. Further, the owners are considering selling the house, and they knew that the swimming pool would not be a selling point. Therefore, they contacted Carroll Bros. Contracting to begin the process of their Cape St. Claire pool removal. As shown below, the results of the Cape St. Claire pool removal were black and white in comparison.
Before
The first step in removing the pool was to drain the remaining water and leaves out of the pool and remove the old dilapidated cover. Then, we removed the whole structure of the swimming pool's concrete walls and liner. Afterward, we hauled away all of the materials, including the diving board and surrounding concrete pavers, and recycled all of the reusable objects.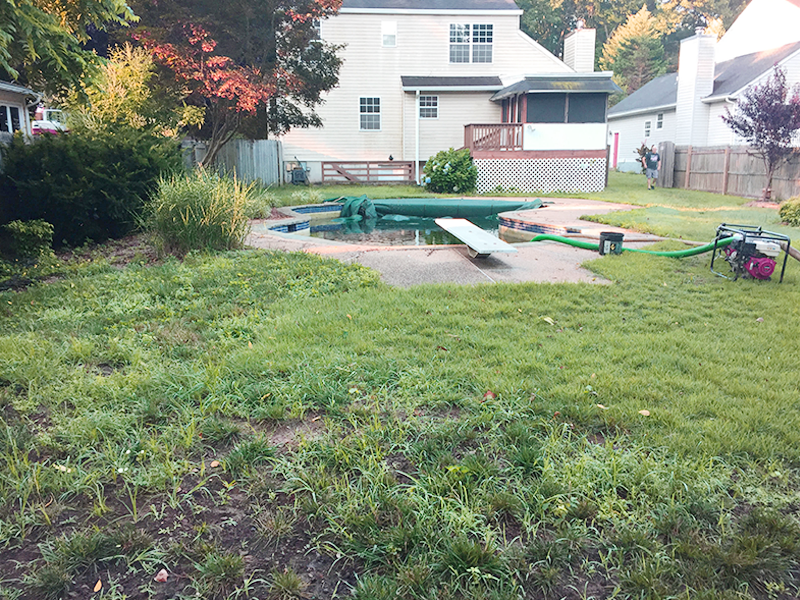 After
As you can see, this Cape St. Claire pool removal was a success. After the pool was entirely removed, we regraded the yard and filled in the excess space with topsoil. As pictured, the grass has now grown in, and the backyard has transformed into a beautiful, open canvas. And, now the homeowners can now move forward, whether they decide to sell the house or continue to live in it themselves. Undoubtedly, the large, redesigned backyard will be a key selling point.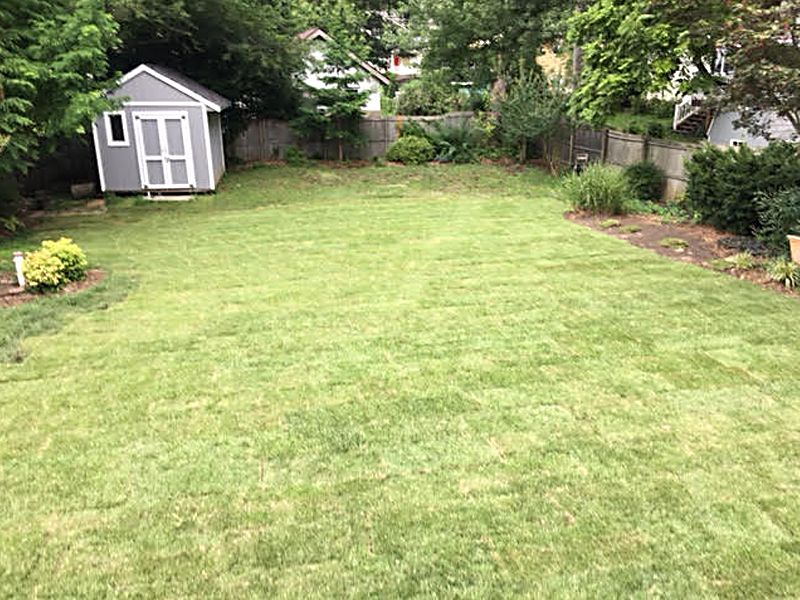 If you have an in-ground pool that your family has outgrown, has fallen into disrepair, or you have inherited and did not plan to use, call Carroll Bros. Contracting and Pool Removal. Our team will evaluate your situation and offer a fair estimate. Most importantly, you can trust us to work efficiently and quickly. That way, you can reclaim your backyard space. Schedule an appointment with us today!