Concrete Pool Removal in Aberdeen Maryland
For this Concrete Pool Removal in Aberdeen Maryland, the pool was in great shape, it was opened and closed every year by the home owners. They even hired a service company to take care of the pool weekly, this pool was in great condition.
Before Concrete Pool Removal in Aberdeen Maryland
However, the home owners were older, they hadn't used the pool in years but continued to pay for openings and closing as well as weekly service. They didn't want to damage the pool so they kept up service but they finally decided that it just wasn't worth the money to continue to take care of a pool they weren't going to use anymore. Once they decided they were not going to downsize and wouldn't be putting their house on the market, they decided to stop paying for the weekly service for a pool they were not using and just have Carroll Bros come remove the pool for them.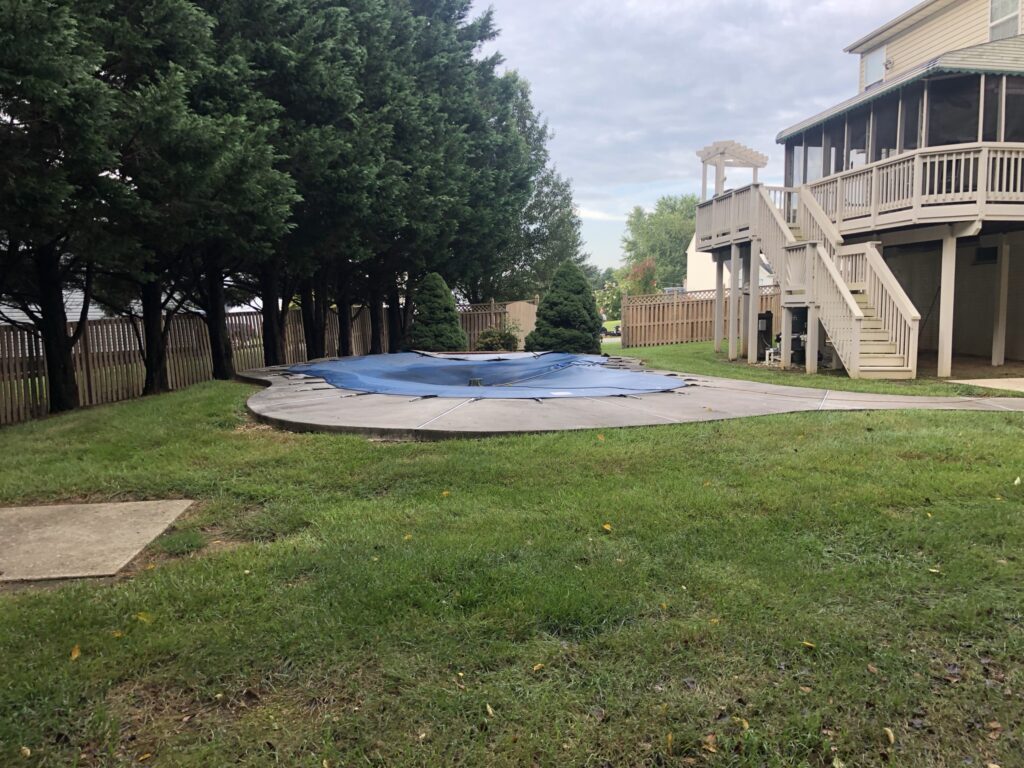 After Before Concrete Pool Removal in Aberdeen Maryland
This pool sat right off a large wooden deck with 2nd story steps so we had to be careful when removing the pool and surrounding patio not to damage the deck. We were able to get the pool removed, the hole filled in and the yard regraded with out any issues. This home owner now has a useable back yard, and their monthly maintenance bills to take care of the pool were now gone. Sometimes a pool is right for home owners during a certain point of their life, and as their life changes the pool is no longer needed.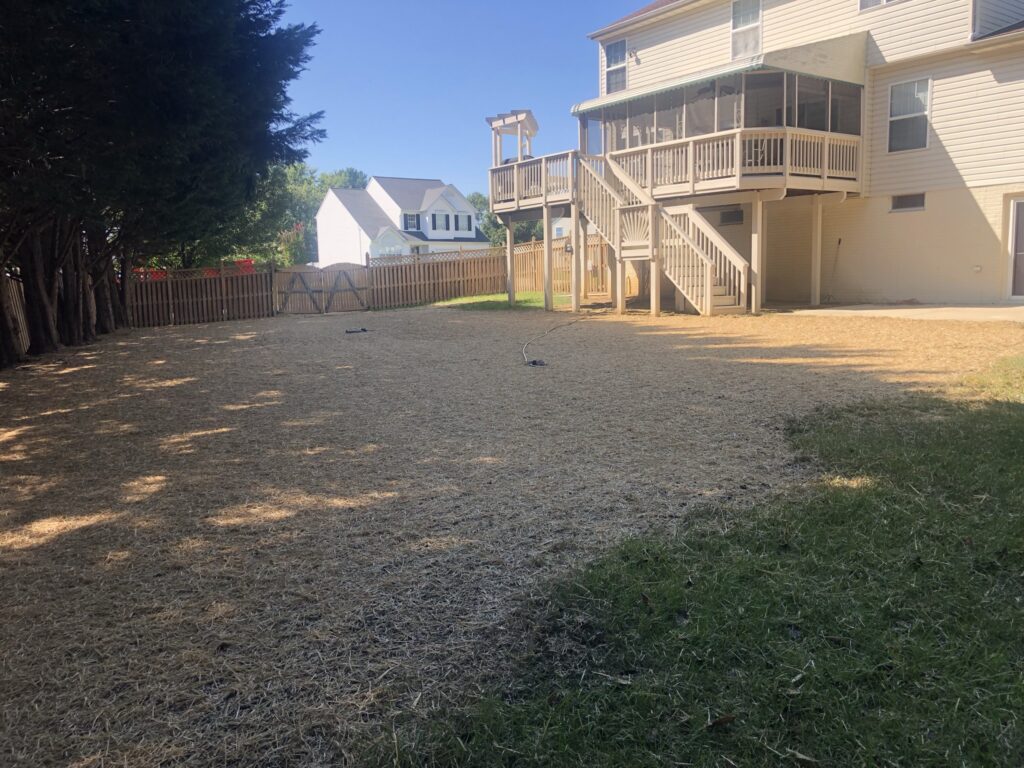 If you have an in-ground pool that your family has outgrown or has fallen into disrepair, call Carroll Bros. Contracting and Pool Removal. Our team will evaluate your situation and offer a fair estimate. Most importantly, you can trust us to work efficiently and quickly. That way, you can reclaim your backyard space. Schedule an appointment with us today!