Concrete Pool Removal in Annapolis Maryland
For this concrete pool removal in Annapolis, Maryland the homeowners recently purchased the property, which was a heavily wooded property, prior to calling Carroll Bros. Once they got settled in they realized the location of the pool wasn't functional, or copasetic to the yard.
Before Concrete Pool Removal in Annapolis Maryland
Once the homeowners were settled, they realized the pool was out on in the back of the property surrounded by woods. There was never sun on the pool, and the pool was impossible to keep clean due to being deep in the woods. You could not easily get from the home to the pool area and decking, and the home owners realized it was just easier to do away with the pool all together.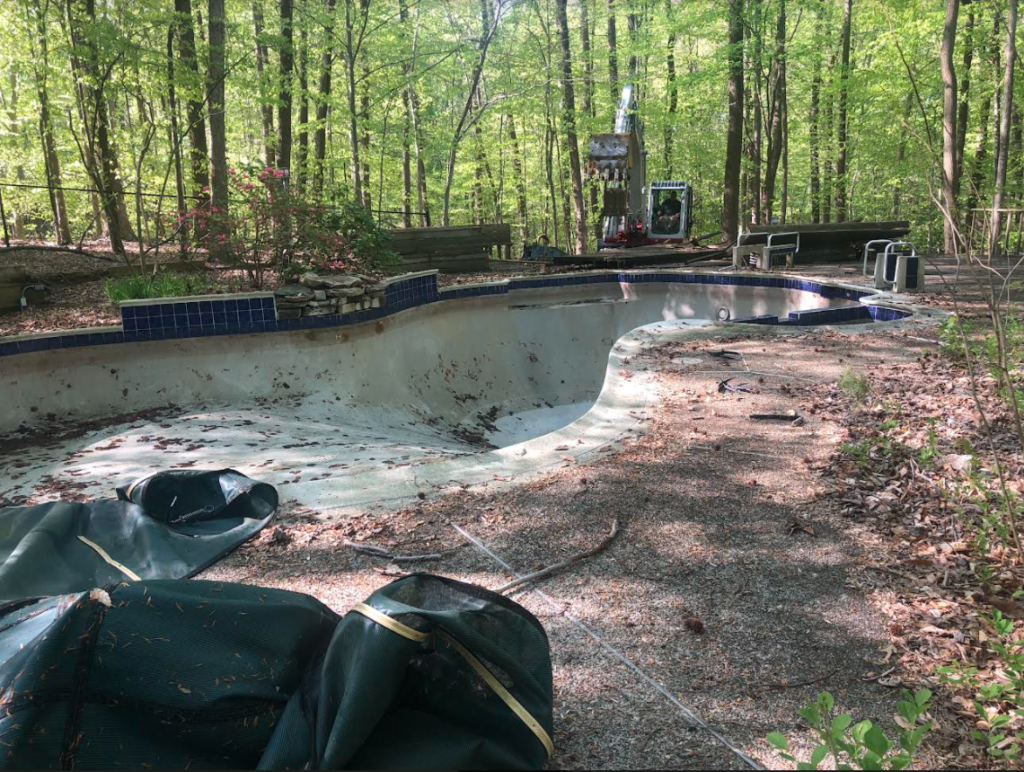 After Concrete Pool Removal in Annapolis Maryland
As you can see this pool was deep in the woods and significantly away from the home, so we set to remove the pool and the concrete patio around the pool. There was also a large wood deck off the back side of the pool, which had to be removed. Once everything was removed we got to work grading the property, while this area of the yard was still in the woods it was useable now, as opposed to the large pool and decking that never got used because of the no sun light getting to the pool area.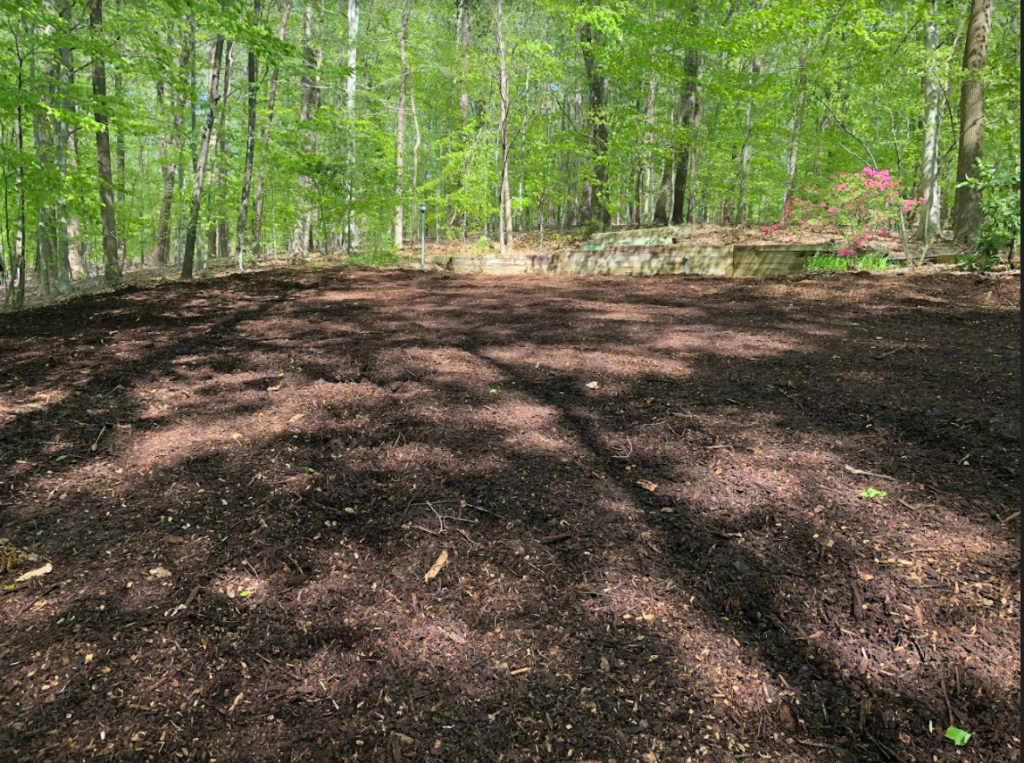 If you have an in-ground pool that your family has outgrown or has fallen into disrepair, call Carroll Bros. Contracting and Pool Removal. Our team will evaluate your situation and offer a fair estimate. Most importantly, you can trust us to work efficiently and quickly. That way, you can reclaim your backyard space. Schedule an appointment with us today!