Concrete Pool Removal in Baltimore Maryland
For this Concrete Pool Removal in Baltimore Maryland, the homeowners were looking to relocate and needed to sell the house. With the pool being so close to the house, it was a giant safety concern from many potential buyers, so the homeowners decided to remove the pool as part of any potential offers.
Before Concrete Pool Removal in Baltimore Maryland
As you can see from the picture below, this pool was mere steps from one of the back entrances to the pool. Potential Buyers did not like the current shape the pool was in, and the location to the house, had no one wanting to purchase the home. Once we were called, we carefully removed the pool, so not to damage the foundation of the house.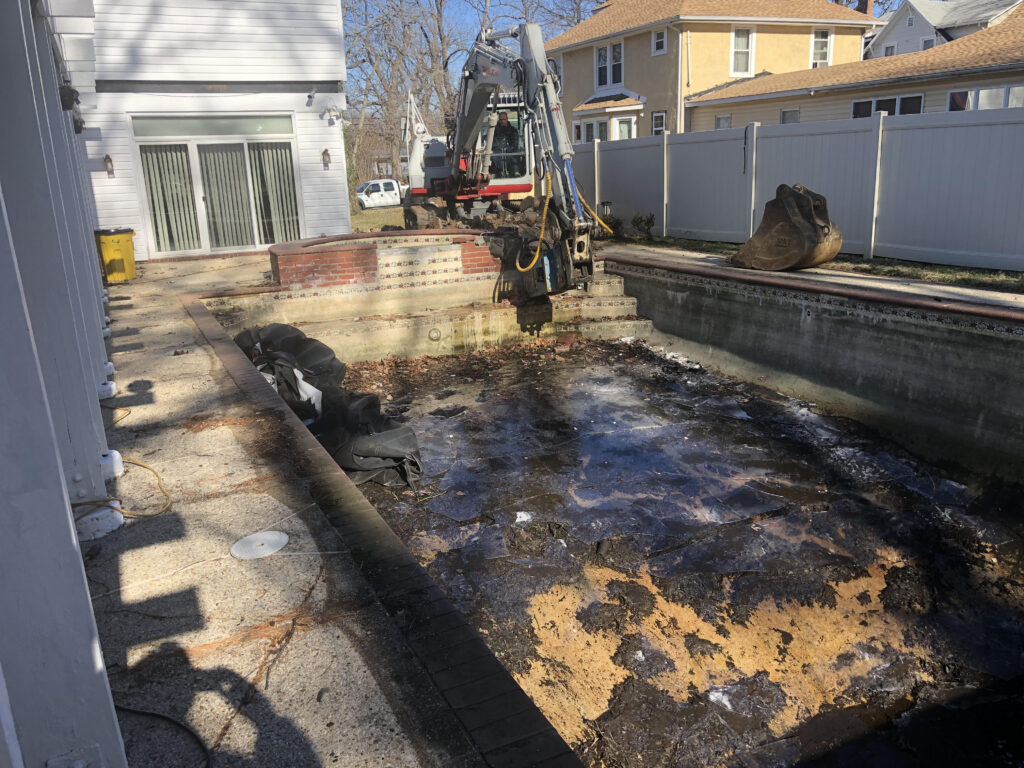 After Concrete Pool Removal in Baltimore Maryland
Once we were able to get the pool and patio removed, we went to work regrading the yard, between the house and property line was a very tight fit but we were able to navigate our equipment to completely transform this backyard, and the house was sold with in a few days of the new backyard being seen during a showing.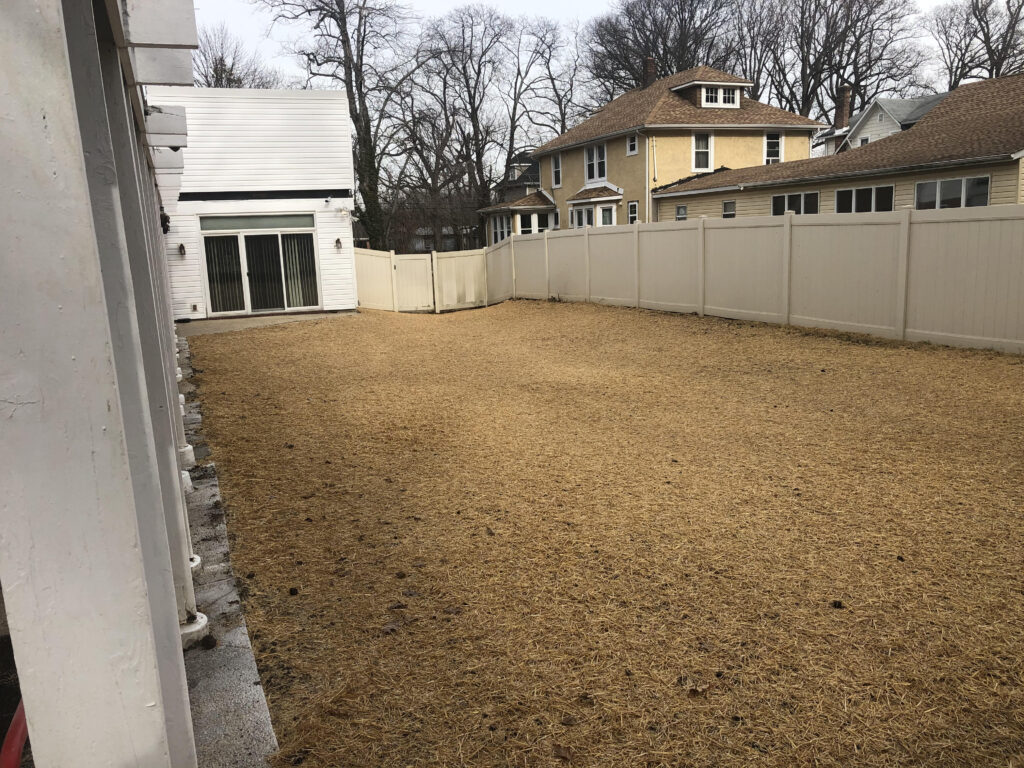 If you have an in-ground pool that your family has outgrown or has fallen into disrepair, call Carroll Bros. Contracting and Pool Removal. Our team will evaluate your situation and offer a fair estimate. Most importantly, you can trust us to work efficiently and quickly. That way, you can reclaim your backyard space. Schedule an appointment with us today!