Concrete Pool Removal in Bowie Maryland
For this concrete pool removal in Bowie Maryland, it seemed to be a straight forward pool removal because they customer no longer used or wanted the pool. However upon further inspection, there was a large retaining wall, and a severe grade drop off to the yard, the would need to be addressed.
Before Concrete Pool Removal in Bowie Maryland
As you can see from the pictures below this pool was massive, and because of the severe grade of the property, the pool had to have a large retaining wall to hold it into place. This retaining would need to be removed as well, which isn't a huge issue, however once the wall was removed, we were left to with a ton of grading work to do.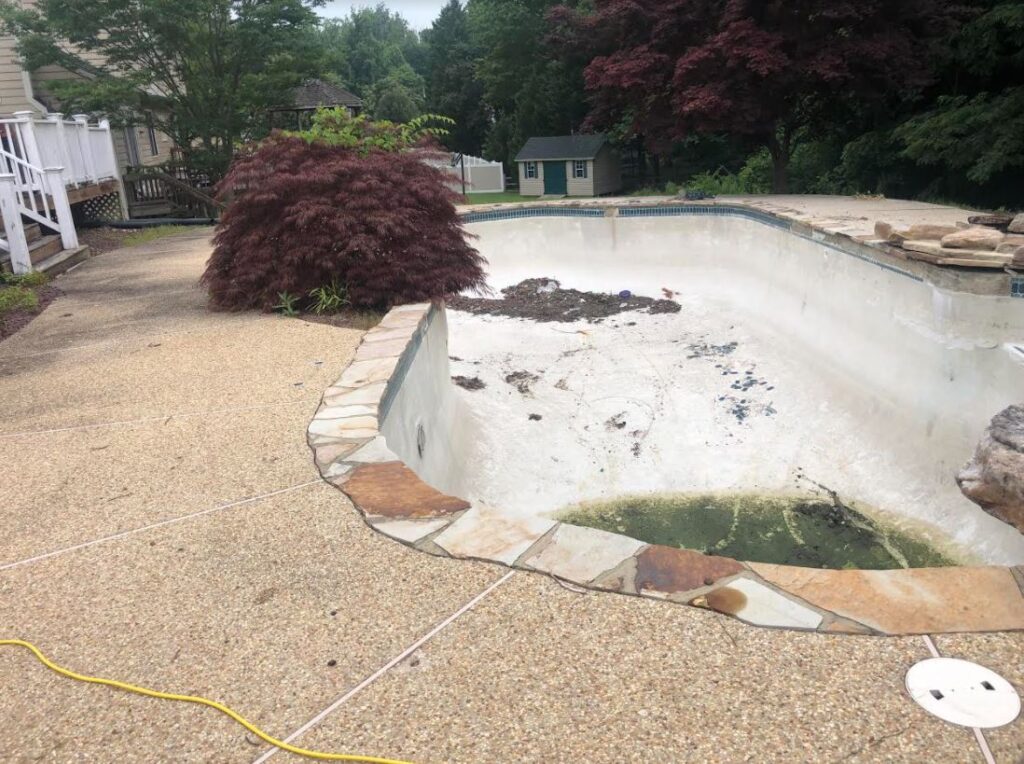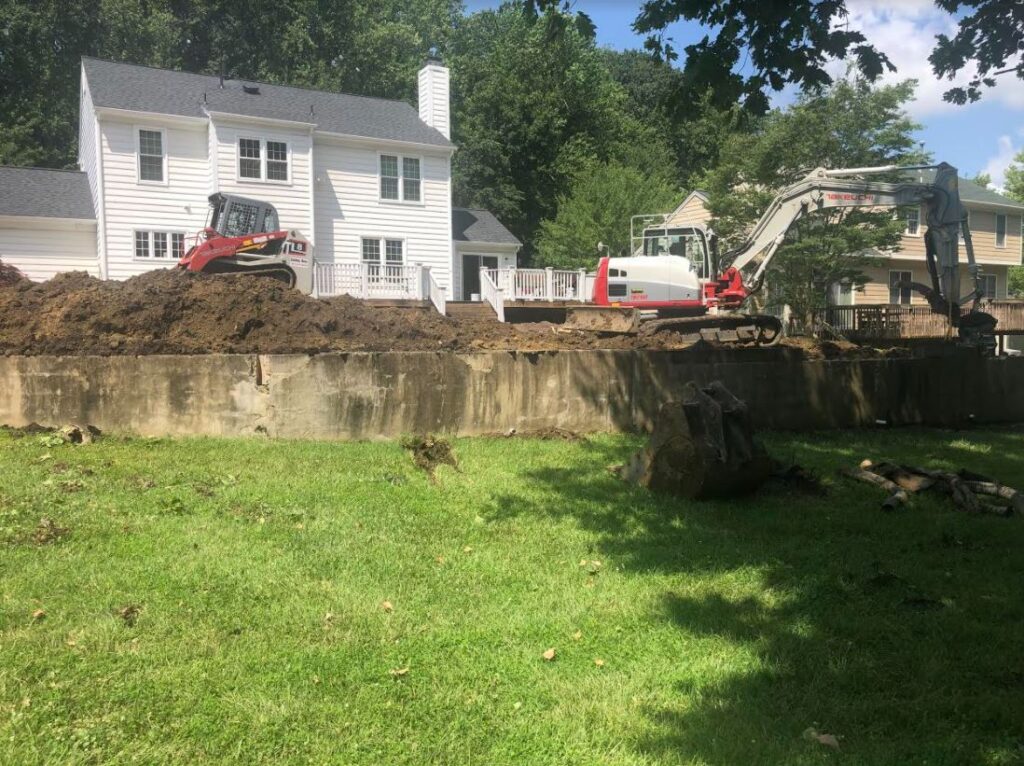 After Concrete Pool Removal in Bowie Maryland
As you can see the retaining wall was keeping the top portion of the yard a complete 3′ above the bottom section of the backyard. We were tasked with removing the pool, patio and retaining wall; removing all the concrete in the process. Once all that was removed, we had the large task of regrading the entire yard to make it look like a retaining wall never existed on the property. Once we got the grade to where the customer wanted it, we added straw, top soil and seed and in a few short weeks this home owner had a perfectly graded and usable back yard.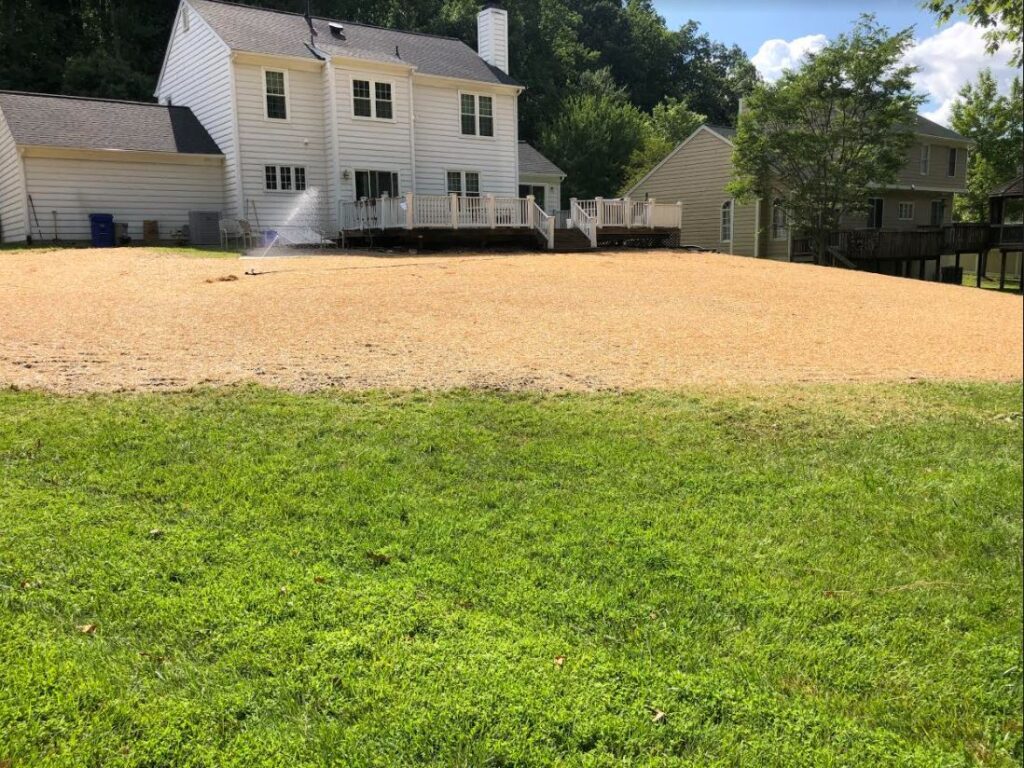 If you have an in-ground pool that your family has outgrown or has fallen into disrepair, call Carroll Bros. Contracting and Pool Removal. Our team will evaluate your situation and offer a fair estimate. Most importantly, you can trust us to work efficiently and quickly. That way, you can reclaim your backyard space. Schedule an appointment with us today!