Concrete Pool Removal in Galena Maryland
A lot of our posts about projects start the same, an old pool that the customer just didn't want anymore, and wanted to regain their backyard. For this Concrete Pool Removal in Galena Maryland, it was a little different. The homeowner purchased a gorgeous property, but the old free form pool just did not meet the vision they had of the property, so they brought us in to remove the current pool and help prepare the property for a new pool install.
Before Concrete Pool Removal in Galena Maryland
This pool functioned well and was used up until the day we demoed it, however it just wasn't the look or feel the home owners wanted for their property. They wanted a rectangle pool with hard straight lines, and some retaining wall and hardscaping work to accentuate the property. So we were brought in by the home owner to remove the pool, and regrade the yard to help make the new pool work. We then did the excavation work needed for the new pool footprint, and work along side our friends over at Coastal Pools.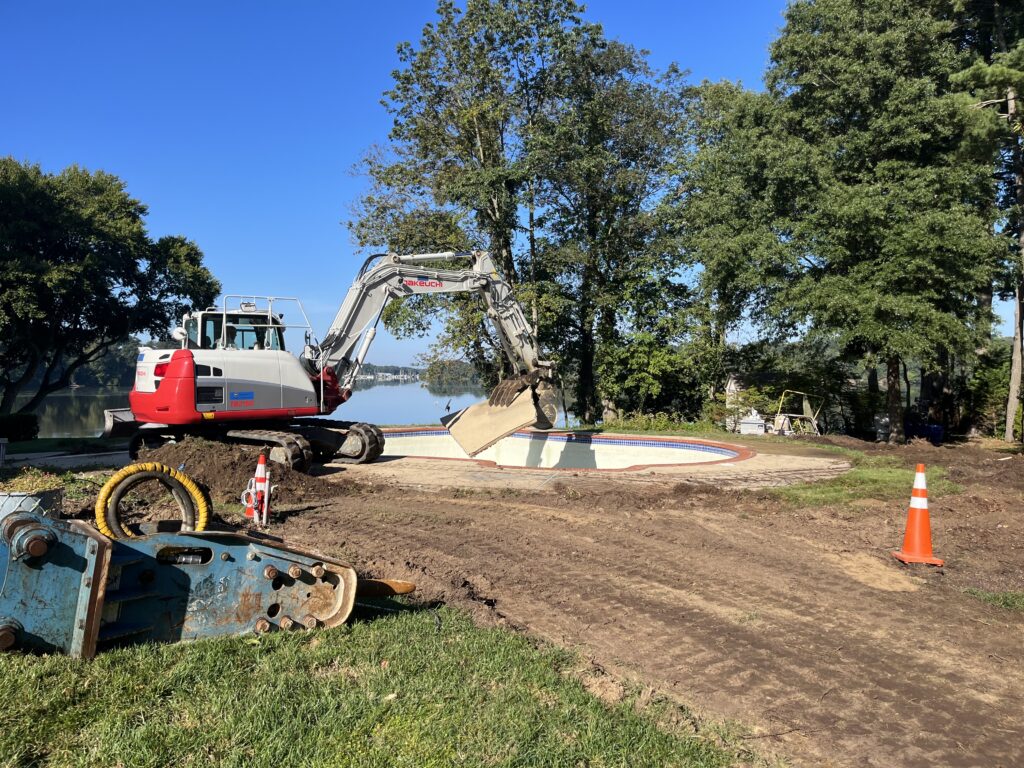 After Concrete Pool Removal in Galena Maryland
Once we got the pool removed, we were able to grade the yard, in order to make the new pool foot print work. We then got set working with Coastal Pools to get the new pool excavated and the depths contoured correctly. They then took over building a pool and hardscaping that brought new life to this property over looking the water. Most of our demo projects, are just removing pools, so it was fun to help remove a pool and prepare a new pool project (which we help excavate frequently) at the same time. The new pool is not 100% done but we think it looks amazing, and were happy to be a part of this project.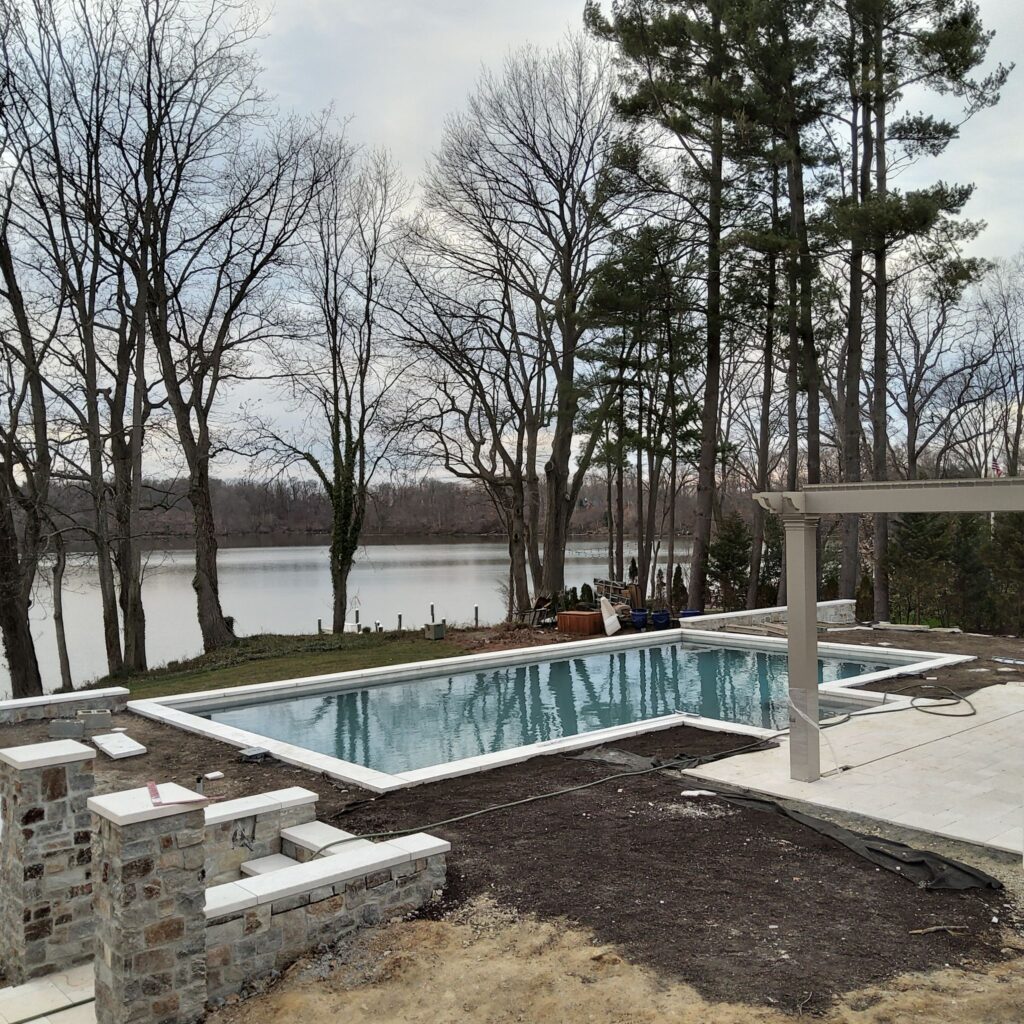 If you have an in-ground pool that your family has outgrown or has fallen into disrepair, call Carroll Bros. Contracting and Pool Removal. Our team will evaluate your situation and offer a fair estimate. Most importantly, you can trust us to work efficiently and quickly. That way, you can reclaim your backyard space. Schedule an appointment with us today!