Concrete Pool Removal in Lothian Maryland
For this Concrete Pool Removal in Lothian Maryland, there was no true issues with the current pool. However after sitting on the market with not much interest for a few months, the homeowners decided to have the pool removed, in hopes of more of a backyard would help the property gain more interest.
Before Concrete Pool Removal in Lothian Maryland
As you can see from the picture below, this property's backyard was all pool and landscaping, with not much useable area. So Carroll Bros, were brought in to regain the backyard and help the owners get an offer on their house which was on the market. We removed the pool, and much of the landscaping around the pool, re-graded the yard and set this property up with a very useable and spacious backyard.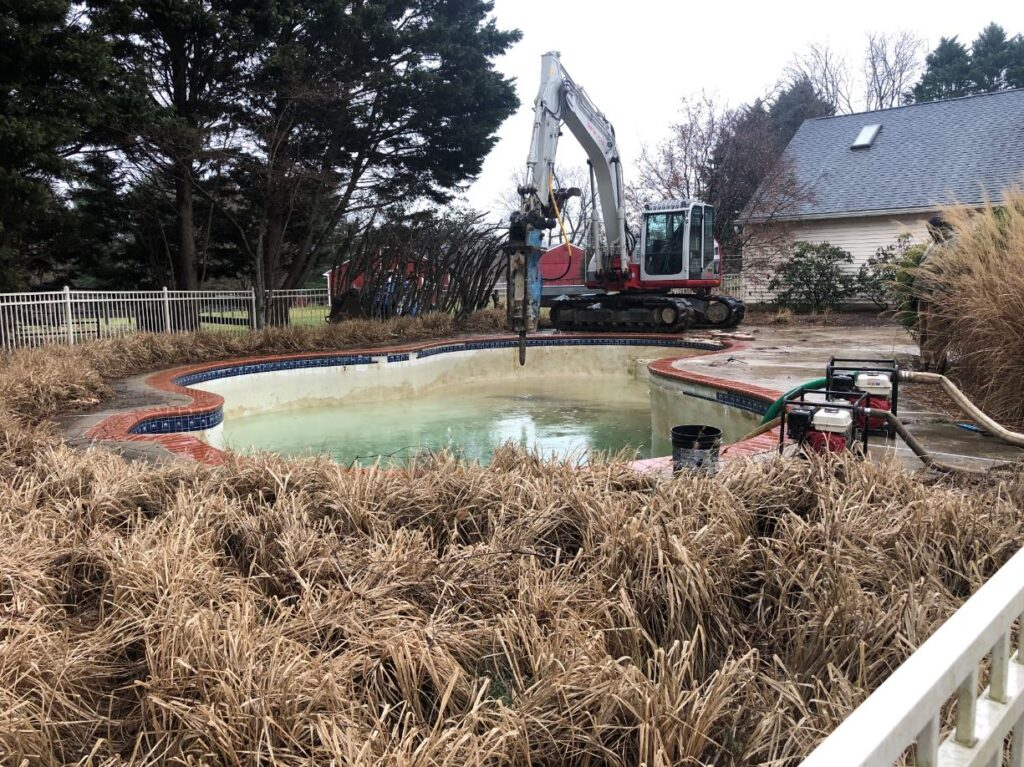 After Concrete Pool Removal in Lothian Maryland
Once we got the pool and patio removed, we took out some landscaping and got to regrading the yard. Once we filled in the hole, and stablized it, we were able to grade the yard to keep some existing landscaping while also adding some much needed useable space. A few weeks later, the homewoners got an offer on the home. Even though this pool was functioning and in good shape, it was determined they back yard would function better with actual yard to use, instead of all pool.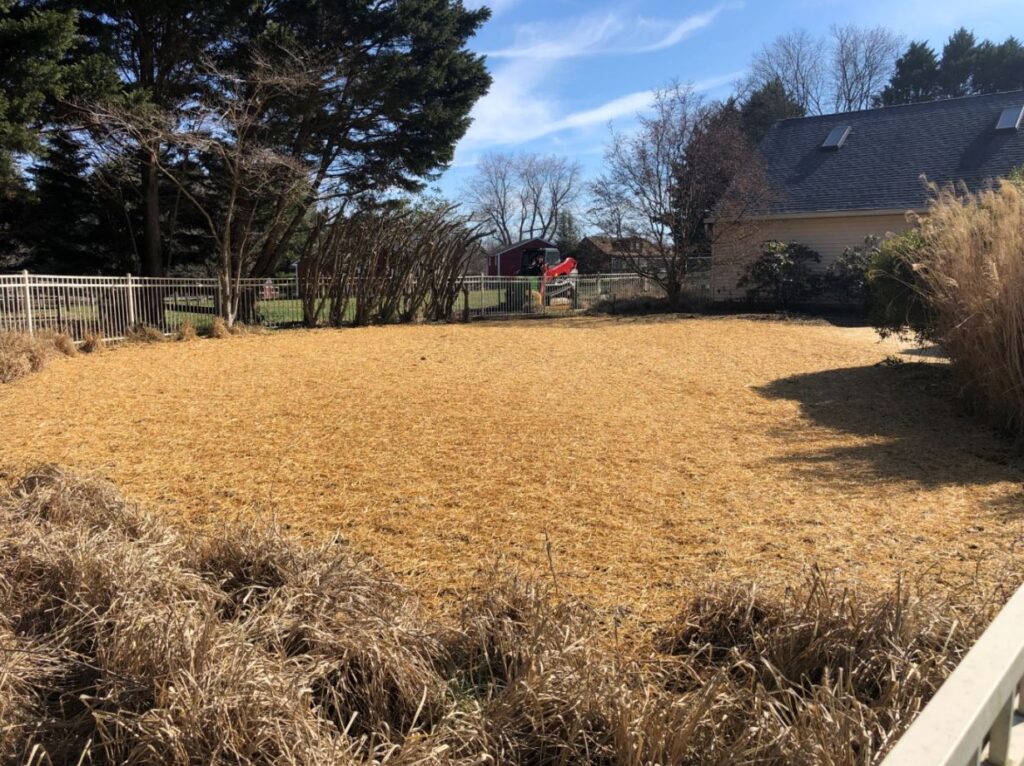 If you have an in-ground pool that your family has outgrown or has fallen into disrepair, call Carroll Bros. Contracting and Pool Removal. Our team will evaluate your situation and offer a fair estimate. Most importantly, you can trust us to work efficiently and quickly. That way, you can reclaim your backyard space. Schedule an appointment with us today!