Concrete Pool Removal in Potomac Maryland
For this Concrete Pool Removal in Potomac Maryland, the home owners had just purchased the home and planned to do a lot of renovating prior to moving in. One of those renovations included removing the pool.
Before Concrete Pool Removal in Potomac Maryland
As you can see this pool was in a bad shape, the home owners bought the property because of it's ideal location and neighborhood but had a lot of work planned, including a few additions. Once the additions were in place there wouldn't be much access to an already tight back yard, so the first project was to remove the pool and grade the yard so when finished they had a useable back yard.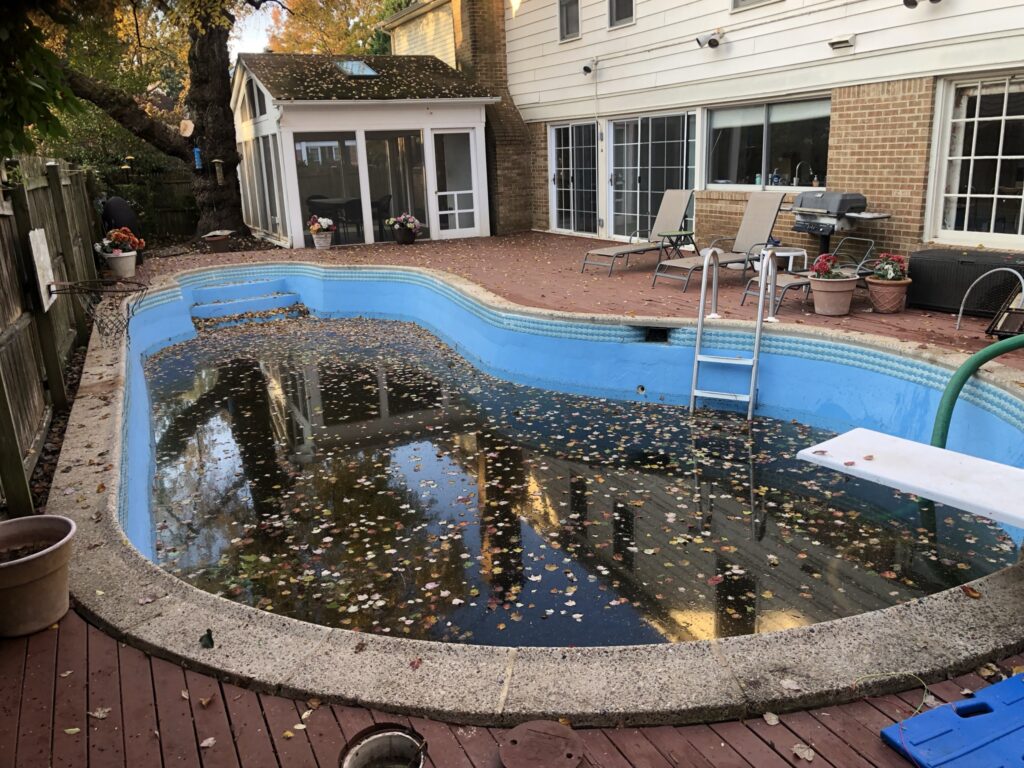 After Concrete Pool Removal in Potomac Maryland
Once we created a small access to the back yard we got to work removing the concrete pool and surrounding would deck which was anchored to the home. We were then able to get all the debris and junk hauled away and fill dirt sent in, then we got to work regrading this yard to make it look like new again. Once the project was complete, we had to grade and clean up the access area we built, and got out of the way so these home owners could proceed with future renovation projects prior to moving in.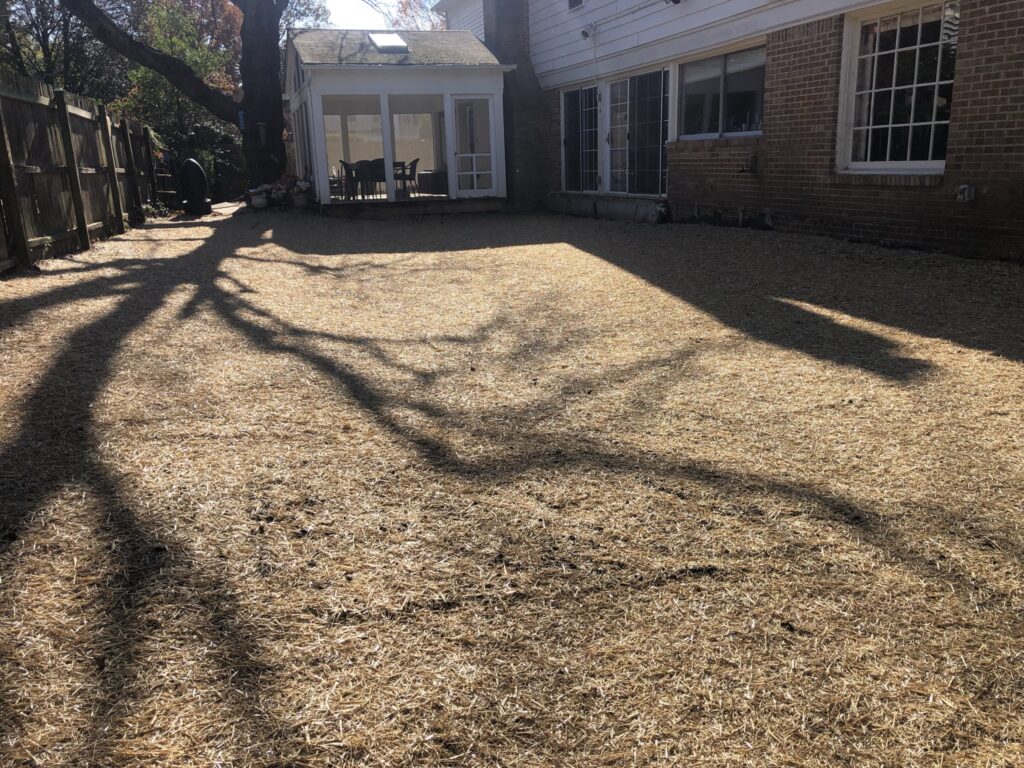 If you have an in-ground pool that your family has outgrown or has fallen into disrepair, call Carroll Bros. Contracting and Pool Removal. Our team will evaluate your situation and offer a fair estimate. Most importantly, you can trust us to work efficiently and quickly. That way, you can reclaim your backyard space. Schedule an appointment with us today!