Concrete Pool Removal in Randallstown Maryland
For this Concrete Pool Removal in Randallstown Maryland, the homeowners left this pool untouched for over 20 years, leaving the pool completely ruined and un-useable. The homeowners didn't know they could simply remove the pool, until the did a brief internet search and found us online.
Before Concrete Pool Removal in Randallstown Maryland
As you can see below this pool had sat for a long long time before we arrived on the job site. The patio around the pool had settled, leaving a trip hazard around the coping. The pool was empty and had shifted due to ground water several times, leaving all of the plumbing of the pool in disrepair. The only option was to rip this pool out and regain their backyard.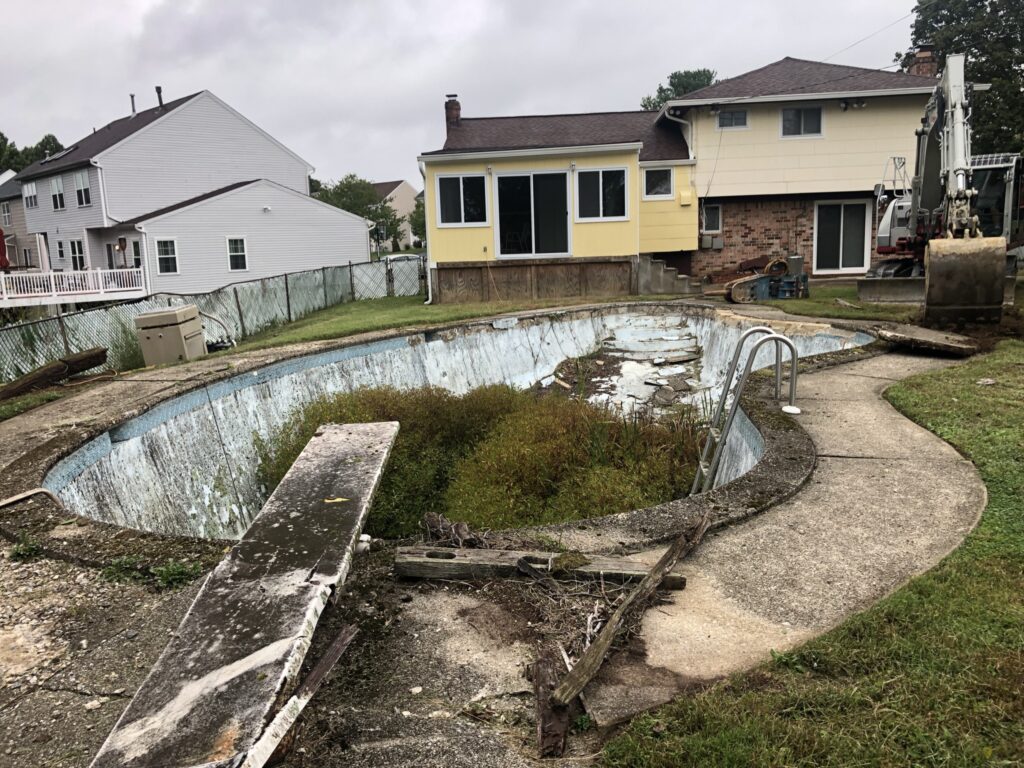 After Pool Removal in Randallstown Maryland
Once we were able to get access to the backyard, we started to demo the pool patio, and then the pool. As you can see above the grass and weeds started growing through cracks in the concrete into the pool itself. We Ripped out and disposed of all the patio and pool, and got to work filling the hole an grading the yard. The home owners now have a useable back yard for the first time in 20+ years and are very happy. We are sure the neighbors are happy as well to have weed filled pool gone.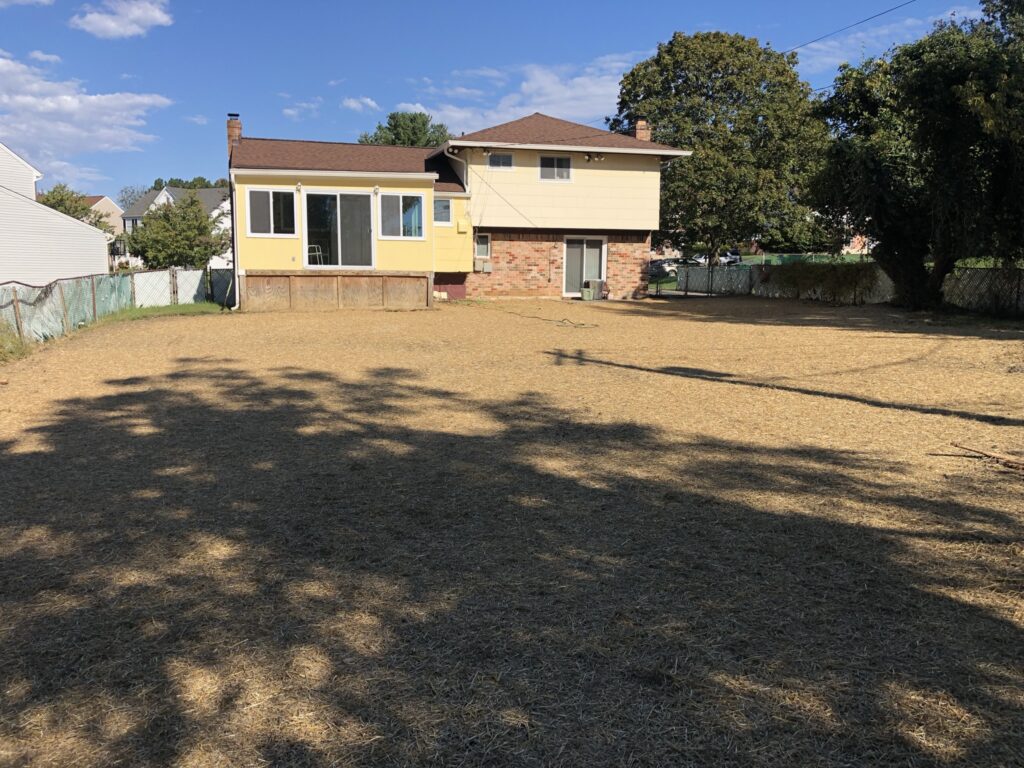 If you have an in-ground pool that your family has outgrown or has fallen into disrepair, call Carroll Bros. Contracting and Pool Removal. Our team will evaluate your situation and offer a fair estimate. Most importantly, you can trust us to work efficiently and quickly. That way, you can reclaim your backyard space. Schedule an appointment with us today!