Concrete Pool Removal in Reisterstown Maryland
For this Concrete Pool Removal in Reisterstown Maryland, the home owners had a pool company come out for what they thought was a pretty straight forward remodel of the pool, to give it a face lift. However what was discovered was anything but a straight forward project.
Before Concrete Pool Removal in Reisterstown Maryland
As you can tell in the picture below, this pool looks to be in good, sound structural and functional shape and the home owners just wanted to give it a quick make over. However, they discovered major structural and plumbing issues with the pool, which left the home owners with a touch decision. Did they put the money into a pool they enjoyed, but was a bigger financial burden then expected, or do they have us remove the pool and regain their backyard for a smaller cost.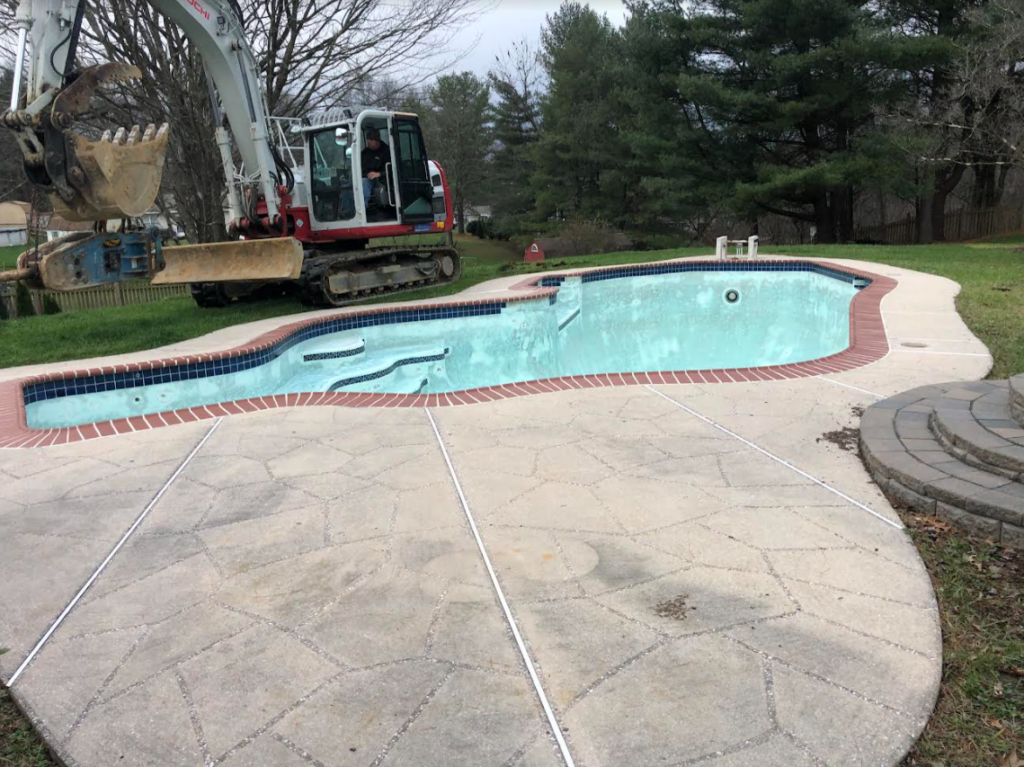 After Concrete Pool Removal in Reisterstown Maryland
The home owners ultimately decided it was more financially responsible to remove the pool and the large stamped concrete patio, then to put the work into fixing and making it safe and operational again. This property has a good amount of slope from one side to the other, so once we removed the pool and patio, and backfilled the open hole, we set out to regrade the majority of the yard. We wanted to make sure the home owner had a yard that was useable and also a yard that drained correctly. We then did seed, straw and topsoil and the home owner, had a new useable back yard, as opposed to a unsafe non-functioning pool.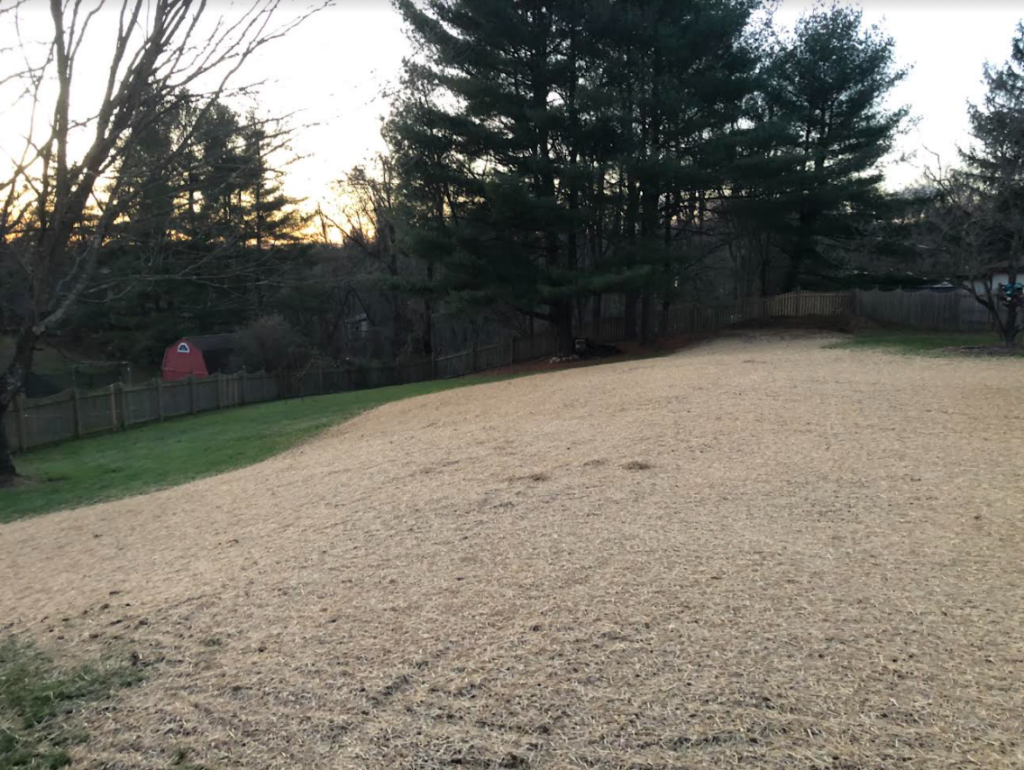 If you have an in-ground pool that your family has outgrown or has fallen into disrepair, call Carroll Bros. Contracting and Pool Removal. Our team will evaluate your situation and offer a fair estimate. Most importantly, you can trust us to work efficiently and quickly. That way, you can reclaim your backyard space. Schedule an appointment with us today!