Concrete Pool Removal in Scaggsville Maryland
For this Concrete Pool Removal in Scaggsville Maryland, the homeowners were empty nesters and just didn't use the pool anymore. The pool sat for years because they always thought it wouldn't be affordable to have it removed, but they gave us a call out of curiosity and realized in two days and for an affordable price the pool could be gone.
Before Concrete Pool Removal in Scaggsville Maryland
This was a residential community with tight access to the backyard, so we had to be extra careful when accessing the backyard and using our machines, to not disturb anything but the back yard and access area. This pool sat very close to the home, which brought in another challenge of making sure we removed and regraded the yard correctly.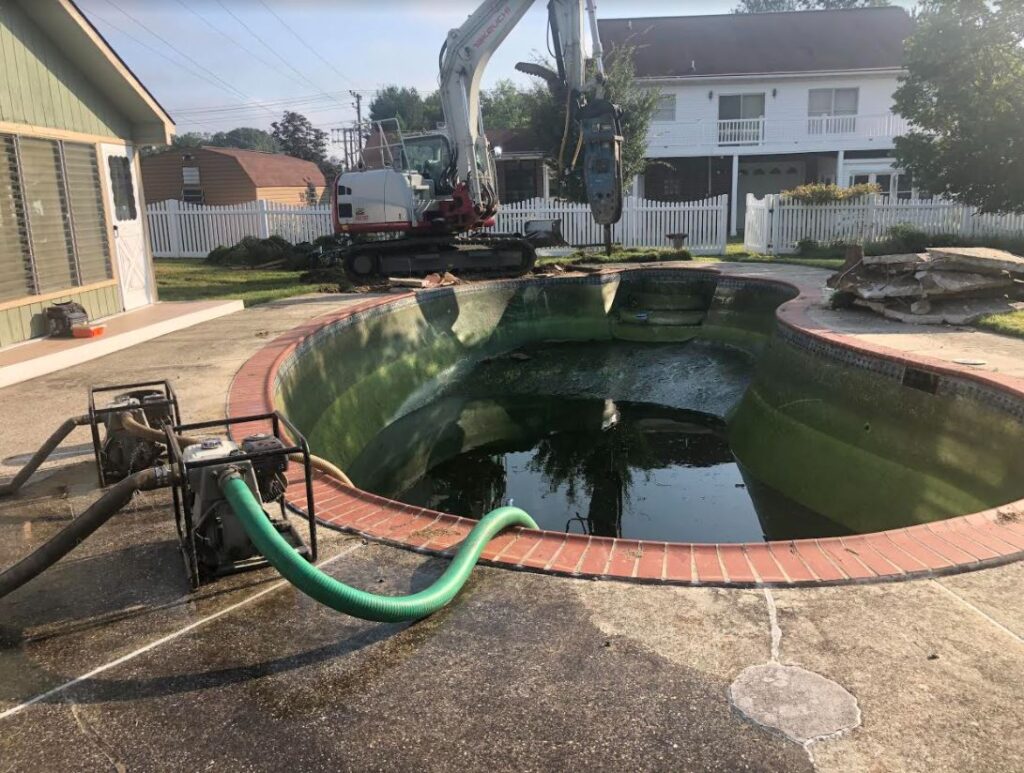 After Concrete Pool Removal in Scaggsville Maryland
As you can see the pool and patio were with in 4 feet of the house, and the access was very tight. Once we got the pool pumped out, we got to work removing the pool and patio, hauling away all of the waste and trucking in fill dirt to fill the void. Once we had the void filled we got to work regrading the yard to make sure no water funneled back to the home when it rained. We finished the project with seed, top soil and straw and we this home had a completely different back yard in 48 hours.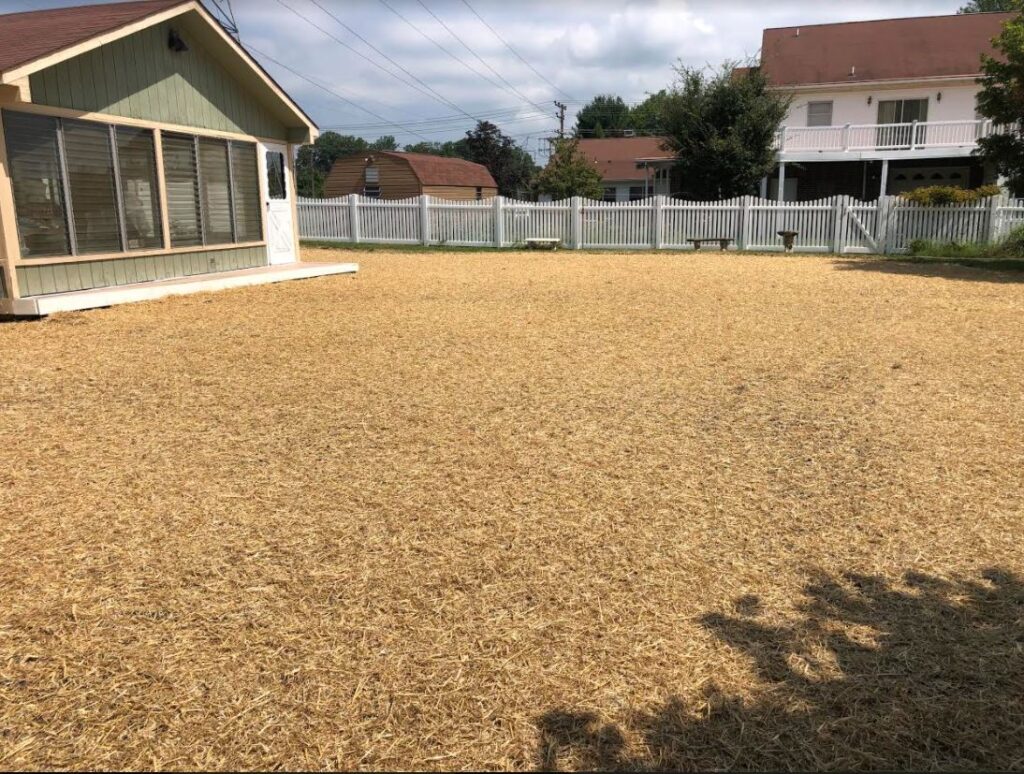 If you have an in-ground pool that your family has outgrown or has fallen into disrepair, call Carroll Bros. Contracting and Pool Removal. Our team will evaluate your situation and offer a fair estimate. Most importantly, you can trust us to work efficiently and quickly. That way, you can reclaim your backyard space. Schedule an appointment with us today!