Concrete Pool Removal in Upper Marlboro Maryland
For this concrete pool removal in Upper Marlboro Maryland, the home investor, who had worked with us before reached out because the home was not selling in it's current condition. The home sat on the market for a long time, and the investor, who had us remove pools for other investments in the past reached out to do it again.
Before Concrete Pool Removal in Upper Marlboro Maryland
As you can see this backyard was a mess, the concrete around the pool was cracking, the decking around the pool was rotten and the pool shell itself was failing in many areas. After sitting unsold, the investor decided to remove the pool.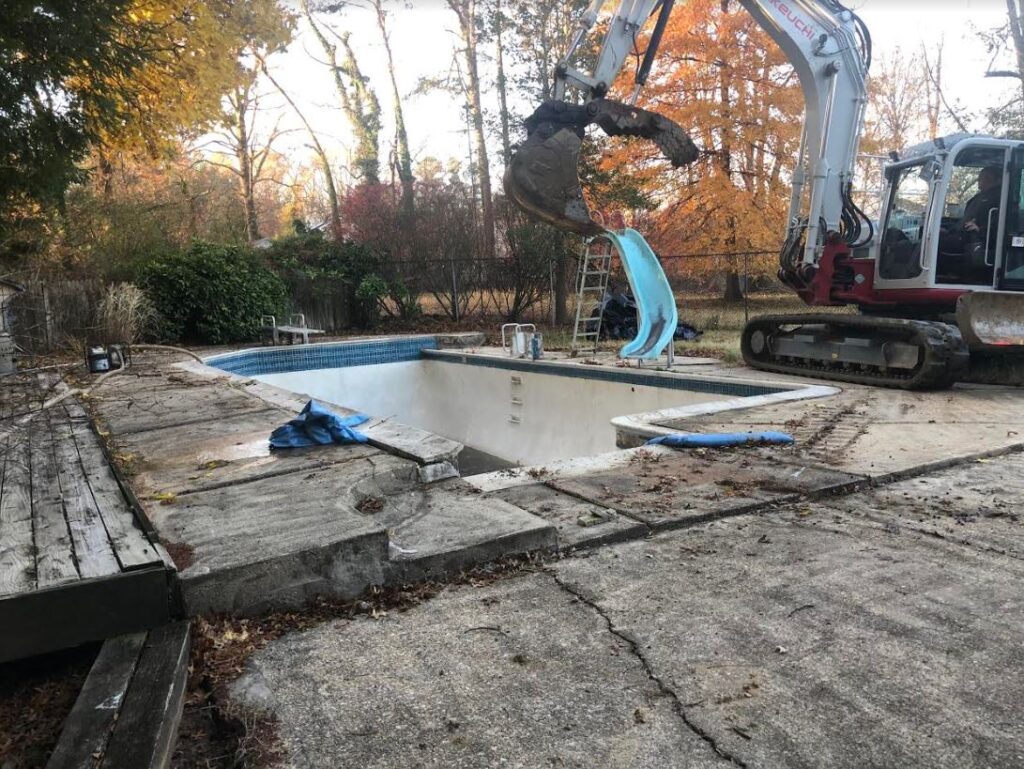 After Concrete Pool Removal in Upper Marlboro Maryland
Once we got on site, we demoed the current pool, patio and surrounding decking, we were able to fill the hole and re-grade the yard. We then finished the project with Seed, Straw and Top Soil, and the home went back on the market and sold in a matter of days. Sometimes, the idea of a pool is a great selling point, but there are times where removing a pool adds value to the home.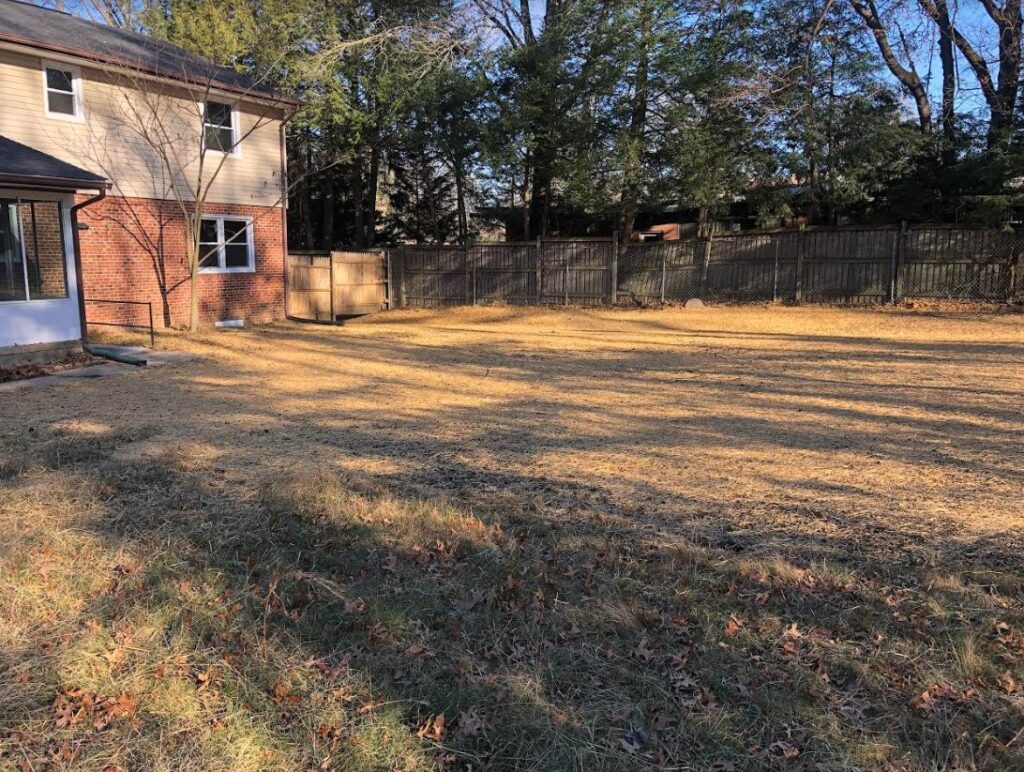 If you have an in-ground pool that your family has outgrown or has fallen into disrepair, call Carroll Bros. Contracting and Pool Removal. Our team will evaluate your situation and offer a fair estimate. Most importantly, you can trust us to work efficiently and quickly. That way, you can reclaim your backyard space. Schedule an appointment with us today!