Concrete Pool Removal in Woodbine Maryland
For this Concrete Pool Removal in Woodbine Maryland, the homeowners didn't understand how easy of a process it was to remove a concrete swimming pool. They thought once you had a pool it was there forever.
Before Concrete Pool Removal in Woodbine Maryland
The homeowners were older, with small dogs, and their kids have been long gone and moved out. With every passing year the pool became more and more of an eyesore with less care and maintenance. The home owners had just written the pool off and thought it would be an eye sore for the rest of time they owned the home, till a friend told them about us and that a pool could in fact be removed.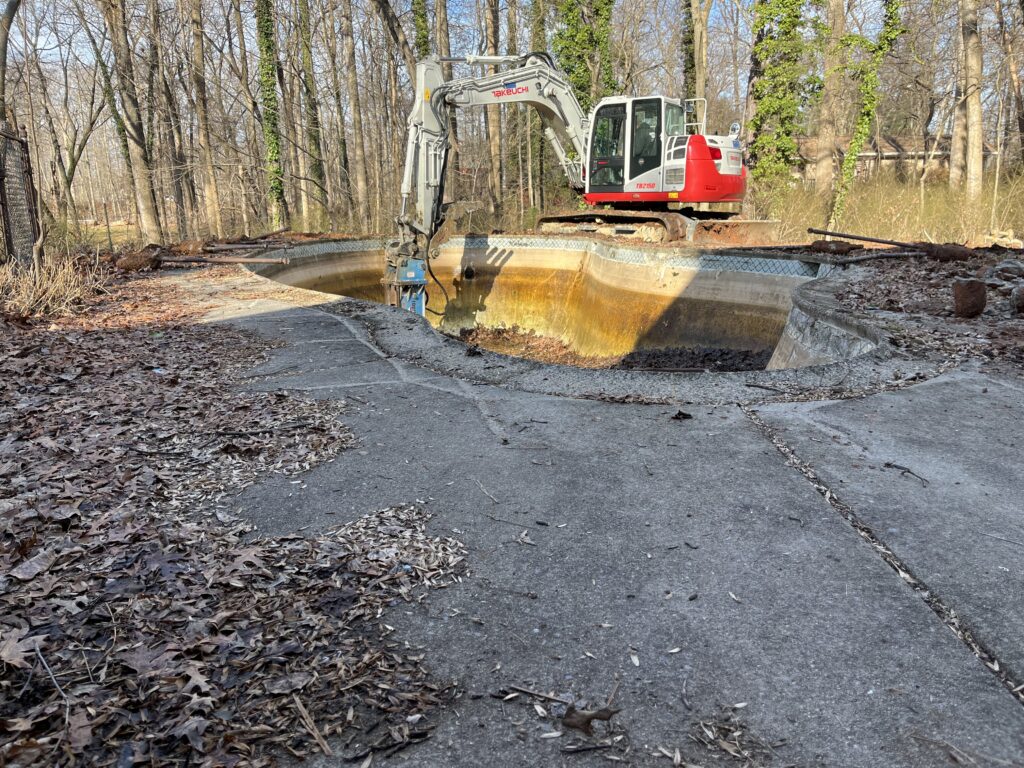 After Concrete Pool Removal in Woodbine Maryland
Once we got to work, we removed the pool and the large concrete patio that surrounded the pool. The pool was in a large backyard with large trees around it, during that time our goal was to remove the pool and patio, while leaving the canopy of the trees to provide a useable shady backyard that was safe for the older home owners and their small dogs. We then did a lot of grading work to make sure water flowed in the right directions, and added top soil, seed and straw and in a few weeks you would have no idea a pool ever existed, leaving the home owners happy.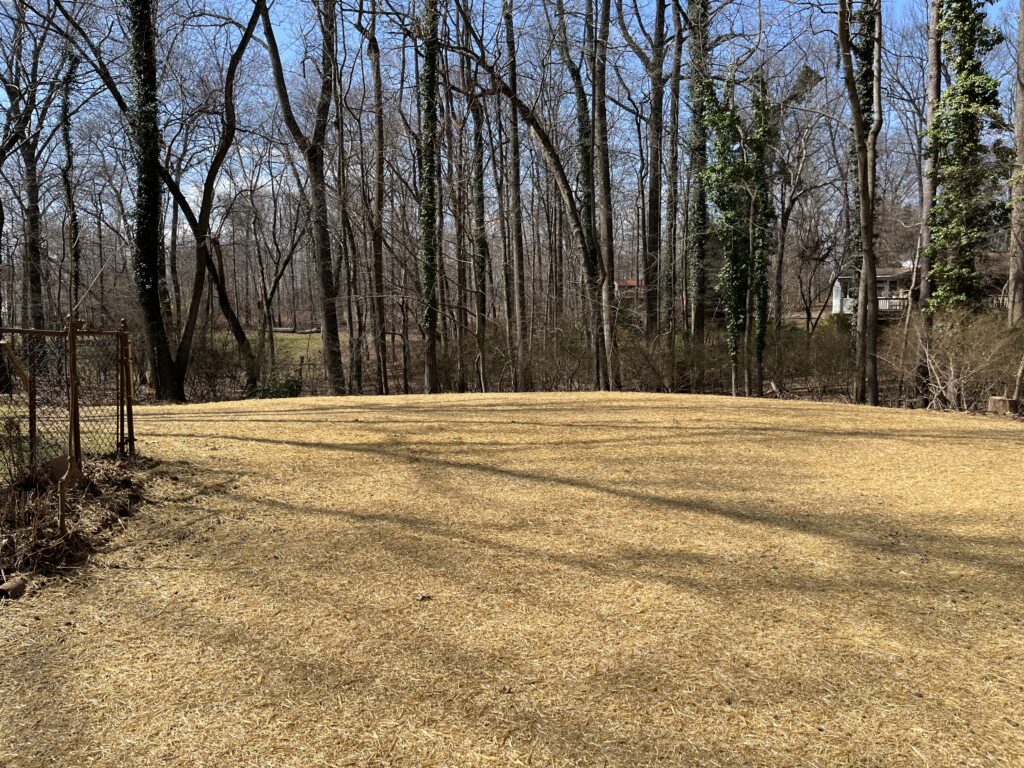 If you have an in-ground pool that your family has outgrown or has fallen into disrepair, call Carroll Bros. Contracting and Pool Removal. Our team will evaluate your situation and offer a fair estimate. Most importantly, you can trust us to work efficiently and quickly. That way, you can reclaim your backyard space. Schedule an appointment with us today!