Fiberglass Pool Removal in Bowie Maryland
For this Fiberglass Pool Removal in Bowie Maryland, the home owner decided they no longer needed the pool but wanted to remove it and add a patio area to another part of their property. So while we were on site, we not only removed and repaired the area of the pool but prepared the new area, and graded it properly so it was ready for an outdoor patio area.
Before Fiberglass Pool Removal in Bowie Maryland
This pool was a hybrid concrete and fiberglass pool, which are very hard to work on and maintain up keep over time. As the pool got older the customer spent less and less time with upkeep on the pool, and the pool was used very infrequently. Finally after some time, the home owners decided it was best to remove the pool, regain some back yard and prep a new area for a large outdoor patio. We were able to essentially regrade the entire yard so the yard would drain properly, with the new patio installed.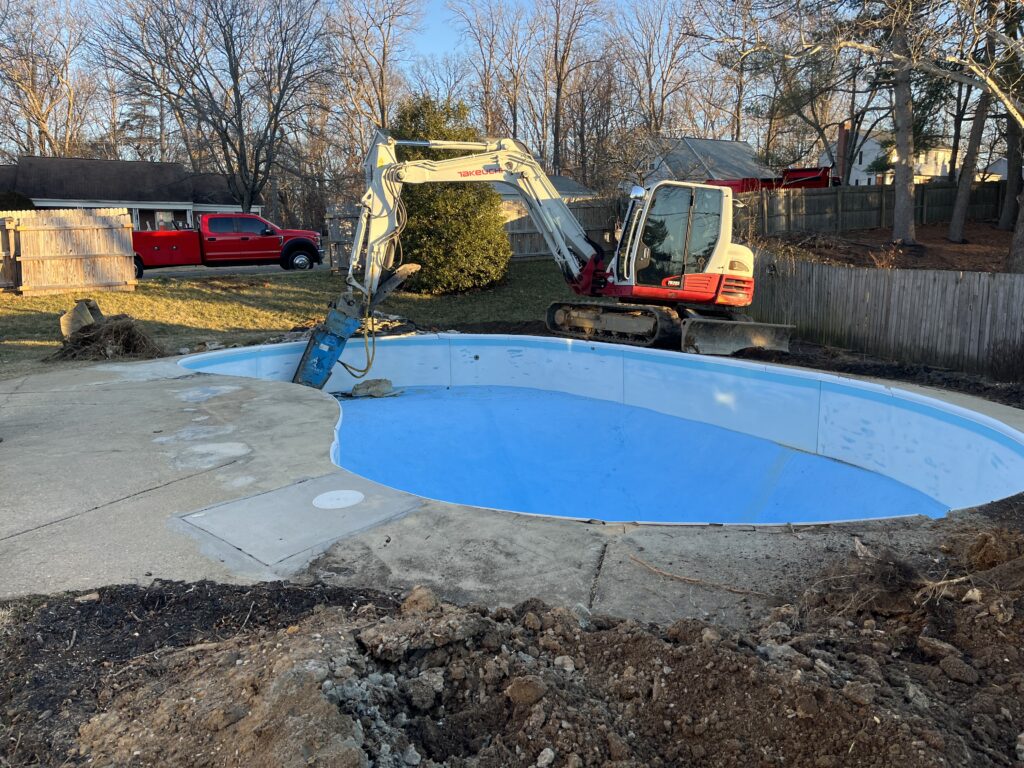 After Before Fiberglass Pool Removal in Bowie Maryland
We removed a section of fence and got to work removing the pool and large concrete patio around the pool. We then filled in the hole and began grading the entire property. We made sure to work with the home owner for the placement of their new patio, in order to grade the yard properly for drainage in the future. Once we were finished we were able to seed and straw the yard and leave it ready for the future Hardscaping Installers.
If you have an in-ground pool that your family has outgrown or has fallen into disrepair, call Carroll Bros. Contracting and Pool Removal. Our team will evaluate your situation and offer a fair estimate. Most importantly, you can trust us to work efficiently and quickly. That way, you can reclaim your backyard space. Schedule an appointment with us today!