Vinyl Liner Pool Removal Bladensburg Maryland
For this Vinyl Liner Pool Removal Bladensburg Maryland, the new owners inherited the pool and were under the impression they could just bring in dirt and add the dirt directly on top of the pool and fill the pool that way. Only after making a few calls and talking with us, did they understand why that wouldn't work, and how the area would eventually settle causing more issues.
Before Vinyl Liner Pool Removal Bladensburg Maryland
As you can see this was a very old vinyl liner pool in the backyard of a home that new owners inherited and were looking to get cleaned up and on the market. The pool area also had large wooden and concrete block walls around the pool, making the grade of the pool and the walls extremely high, and needed extra attention when grading. We removed the pool, wood walls, and got to work filling the hole and grading the property.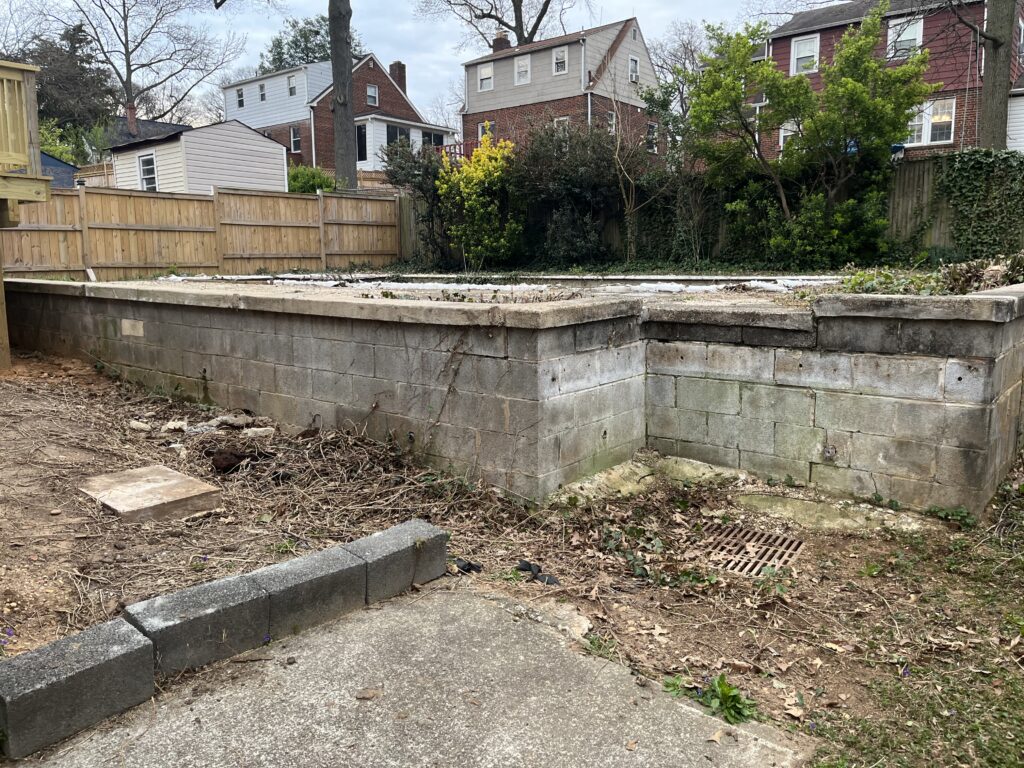 After Vinyl Liner Pool Removal Bladensburg Maryland
As you can see the back yard was a tight area with a lot of wall and pool to be demoed. We carefully removed the walls, concrete patio and pool and got to work regrading the yard. Once we cleaned up everything, the home owners now had a useable back yard that was much more picture ready for an online listing for the upcoming sale. This home sold quick, and we like to think a lot of that had to do with cleaning up and making the back yard presentable.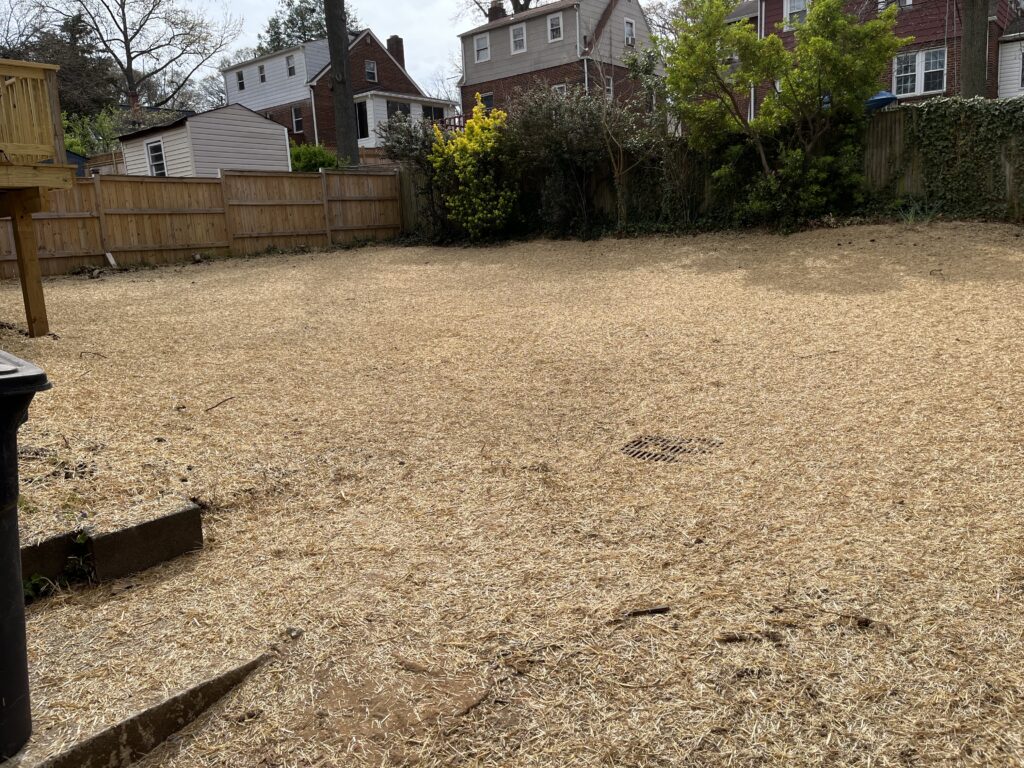 If you have an in-ground pool that your family has outgrown or has fallen into disrepair, call Carroll Bros. Contracting and Pool Removal. Our team will evaluate your situation and offer a fair estimate. Most importantly, you can trust us to work efficiently and quickly. That way, you can reclaim your backyard space. Schedule an appointment with us today!