Vinyl Liner Pool Removal in College Park Maryland
After years of maintenance and the pool still falling apart the home owner for this vinyl liner pool removal in College Park Maryland, decided it was time for the pool to go.
Before Vinyl Liner Pool Removal in College Park Maryland
The home owners had this pool put in years and years ago, and it brought them a ton of joy, but after a few structural issues and expenses, they decided it was time to get rid of the pool and reclaim their backyard. The homeowners kids were now out of the house and they decided it was more important to have a backyard, and stop spending money to try and keep a pool in disarray functioning.
After Vinyl Liner Pool Removal in College Park Maryland
As you can see the pool was in rough shape and the concrete patio was sagging in all directions. In it's hay day this was a great back yard but the home owners just couldn't keep throwing money at a problem and not seeing it get better. We came in, through very tight access, and removed the pool, the patio and the surrounding brick patio. We then did a complete regrade of this yard to make it functional and dry enough to use year round. We then added top soil, seed and straw and this home owner now has a gorgeous back yard to use.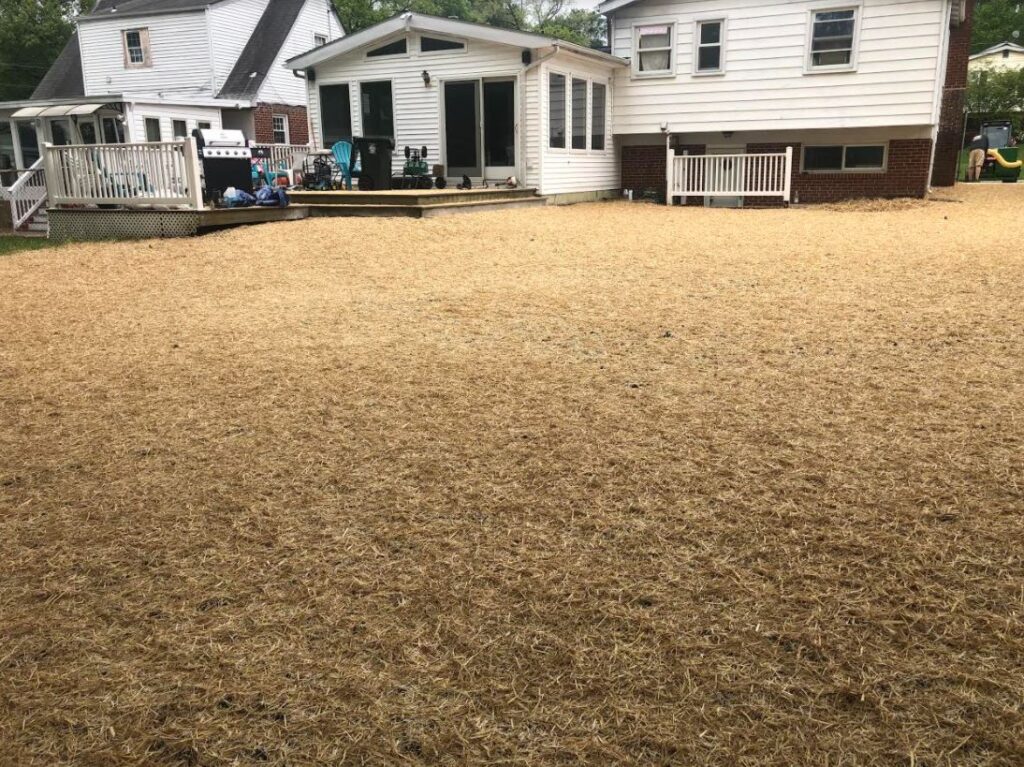 If you have an in-ground pool that your family has outgrown or has fallen into disrepair, call Carroll Bros. Contracting and Pool Removal. Our team will evaluate your situation and offer a fair estimate. Most importantly, you can trust us to work efficiently and quickly. That way, you can reclaim your backyard space. Schedule an appointment with us today!