Vinyl Liner Pool Removal in Laurel Maryland
This Vinyl Liner Pool Removal in Laurel Maryland, was more than just removing a pool, we removed a lot of fencing, hardscaping and landscaping to completely recreate this home owners back yard. Everyone goes through different phases in life, at one point this home owner had young children living at home, and the pool was perfect for them, later in life all the kids had left home and the pool was not needed. We helped open up this back yard, to recreate the outdoor area and living space.
Before Vinyl Liner Pool Removal in Laurel Maryland
This home owners kids had long been gone, and no one was using the pool but this home owner would always open the pool every spring. Over the last few years the pool started to have a leak in the plumbing and the home owner was having to constantly fill a pool, through out the summer, for a pool that didn't get much if any use. Finally he decided it was time for the pool to go and to recreate his entire back yard. We got set removing the pool, surrounding patio, landscaping and fencing; and grading this yard to make the entire yard useable.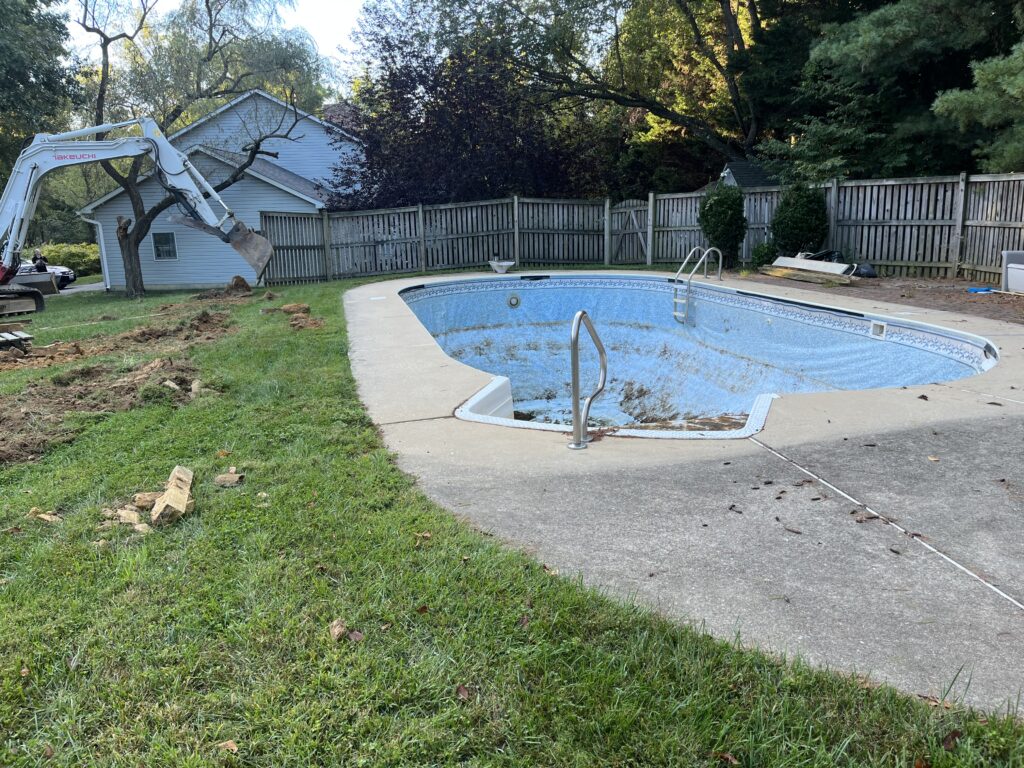 After Vinyl Liner Pool Removal in Laurel Maryland
Once we got the pool, patio, landscaping and fencing removed we were able to regrade the yard. Once we started grading the yard you can see from the picture below how much bigger this property felt. The fence encompassed just the pool area, leaving a lot of room on the other side, still on this homeowners property inaccessible. Once the fence was removed, this property seemed to grow exponentially.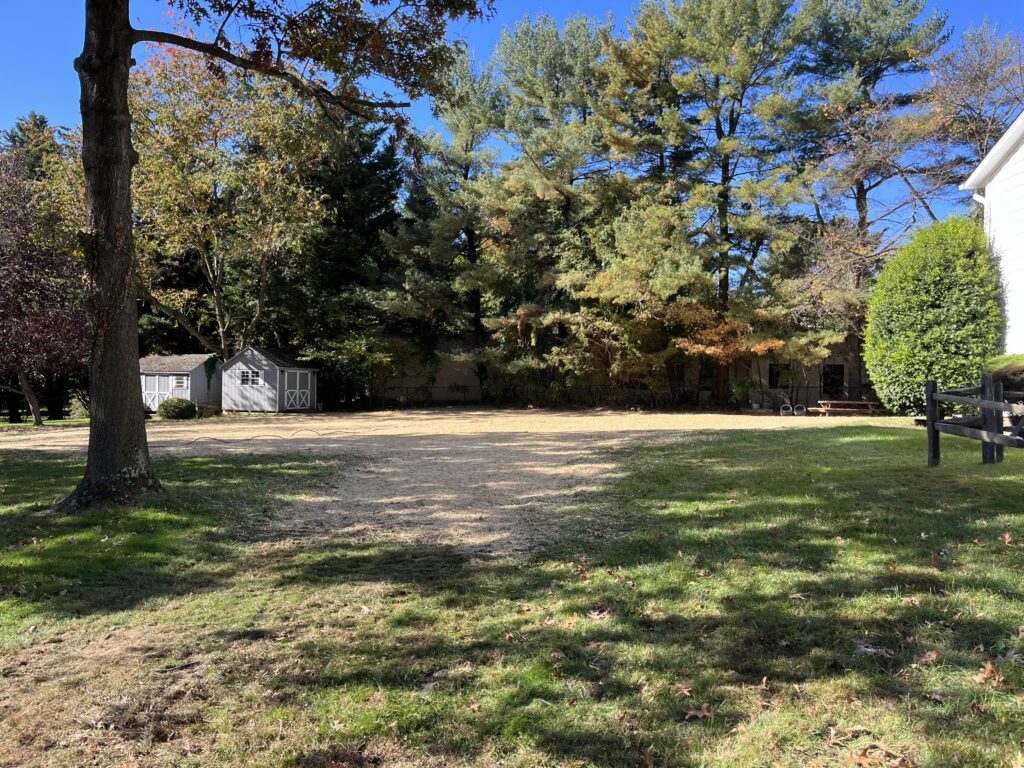 If you have an in-ground pool that your family has outgrown or has fallen into disrepair, call Carroll Bros. Contracting and Pool Removal. Our team will evaluate your situation and offer a fair estimate. Most importantly, you can trust us to work efficiently and quickly. That way, you can reclaim your backyard space. Schedule an appointment with us today!