Vinyl Liner Pool Removal in Prince George's County
For this Vinyl Liner Pool Removal in Price George's County Maryland, the home owners who were getting up there in age, decide because of the severe slope of their yard and the condition of the pool, the maintenance was no longer worth it.
Before Vinyl Liner Pool Removal in Prince George's County
When the home owner's originally had this pool built, they were younger and had children and loved every second of their back yard. However as they got older and their children left the house, they realized because of the severe slope in the backyard, that the pool was getting harder and harder for them to maintain. After a few years of less than normal maintenance the pool started to fall apart, and it got to the point the home owners didn't want to deal with the severe slope, hard work it was to maintain the obstacles it created when doing yard work.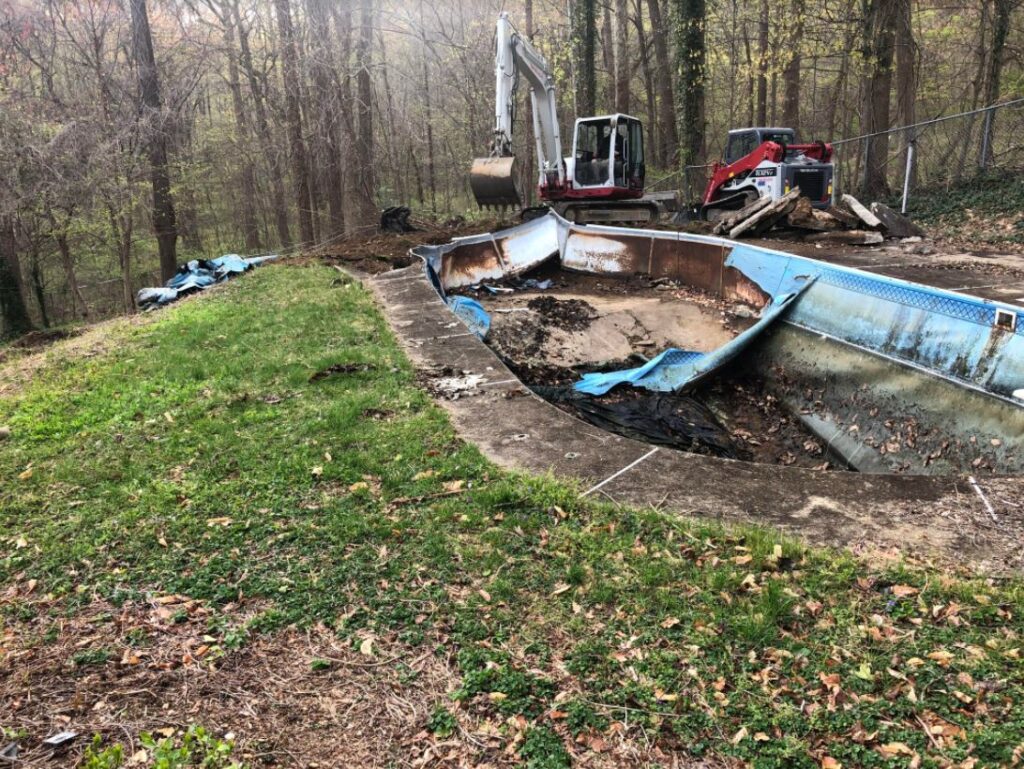 After Vinyl Liner Pool Removal in Prince George's County
As you can see the slope on this property was pretty extensive, so we got to work pulling the old pool out. Once that was done we had a lot of work to do to regrade this yard so it was useable and easy to maintain for the home owners. They were more worried about being able to take care of the yard, with out the massive slope, because of their age. We got to work grading the yard, and added top soil seed and straw so that the customer now had a useable, easily maintained back yard.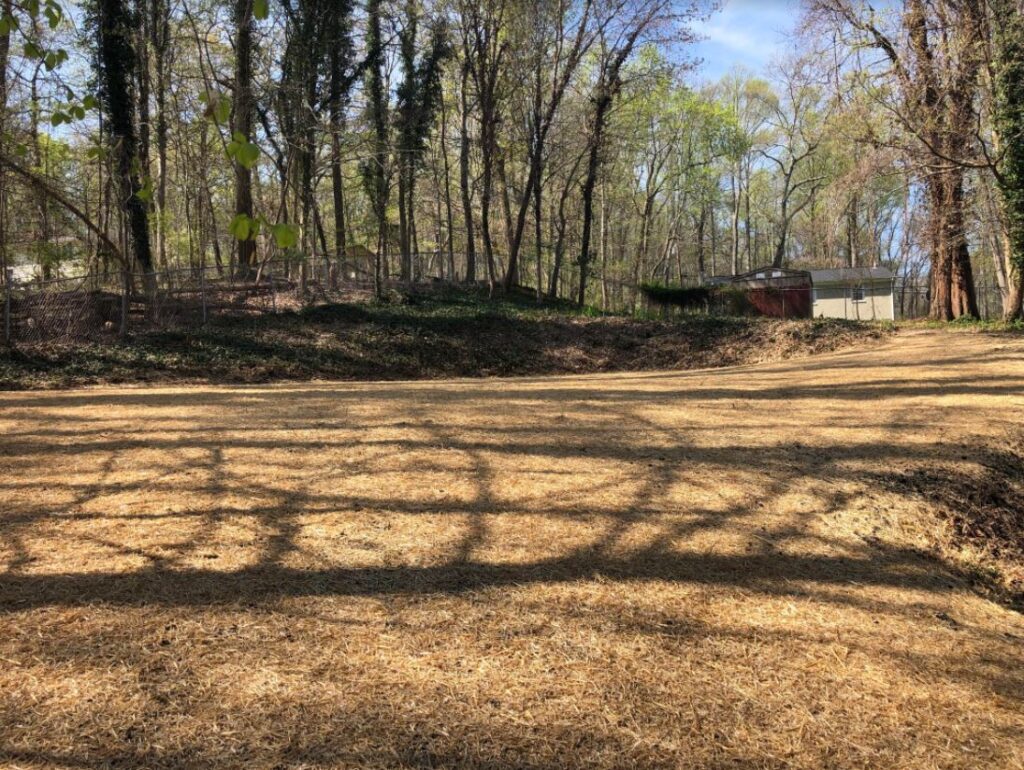 If you have an in-ground pool that your family has outgrown or has fallen into disrepair, call Carroll Bros. Contracting and Pool Removal. Our team will evaluate your situation and offer a fair estimate. Most importantly, you can trust us to work efficiently and quickly. That way, you can reclaim your backyard space. Schedule an appointment with us today!