Like most of our stories start this home owner was trying to sell his house and had an unsightly or old pool for this vinyl liner pool removal in Severna Park Maryland.
Before Vinyl Liner Pool Removal in Severna Park Maryland
In the picture below you can see the care that Carroll Bros. takes on every job, this drive way was very beat up and Carroll Bros. did not want to damage the drive away anymore than it already was; so we used matts to cover the entire drive way. This way the trucks and machinery going back and forth did not mess anything up. The homeowner hadn't used the pool in years, the kids were out of the house, and the pool sat idle. Thinking he would get more value out of his home, this home owner decided to have us remove the pool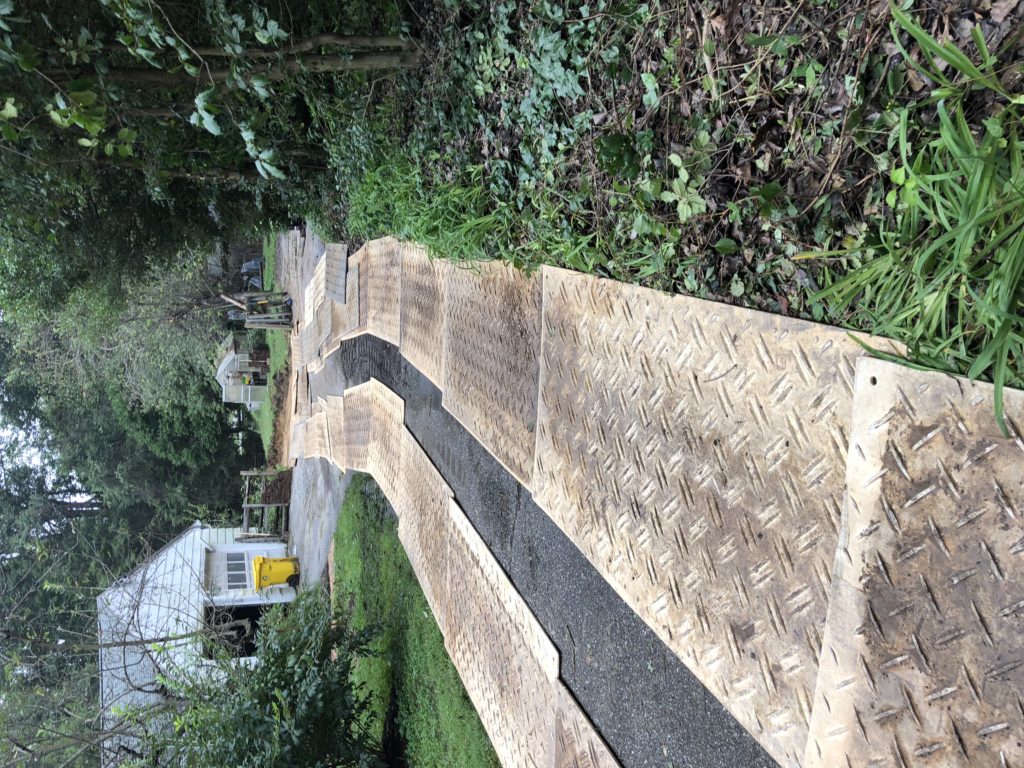 After Vinyl Liner Pool Removal in Severna Park Maryland
Carroll Bros. came in, dug out the existing pool, and removed the liner and other non-natural products. The concrete patio was broken up and put in the bottom of the hole left from the pool removal. Carroll Bros. then filled the hole with dirt, top soil, seed and straw and this home owner regained their back yard and made their property much more presentable for sale.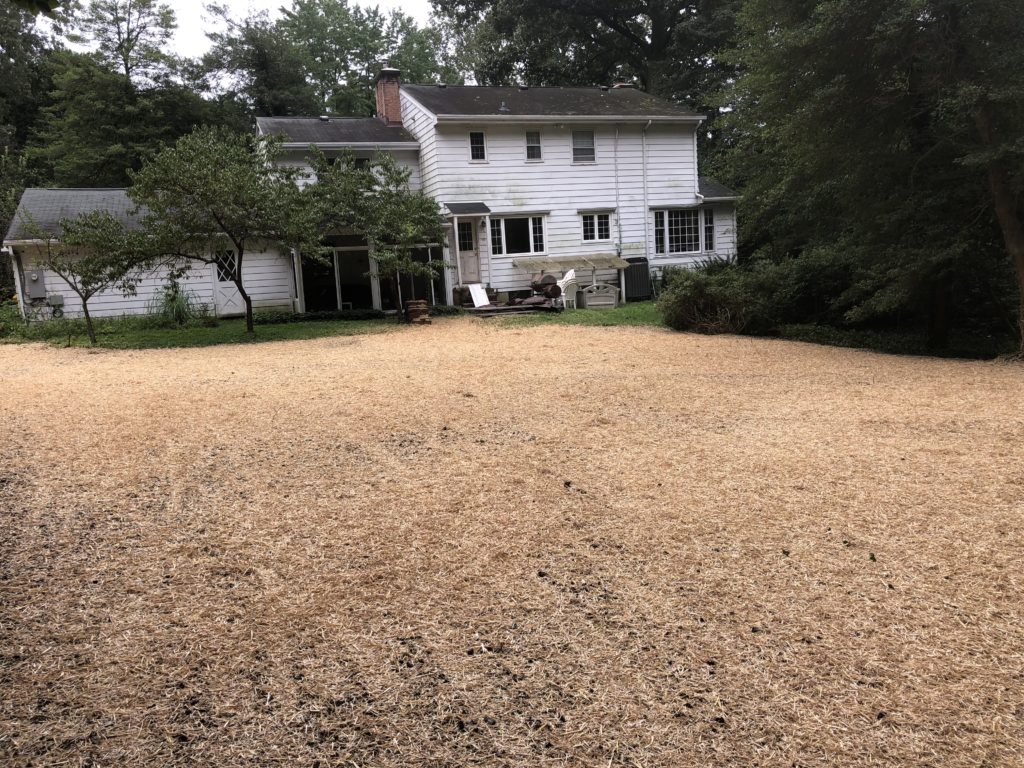 If you have an in-ground pool that your family has outgrown or has fallen into disrepair, call Carroll Bros. Contracting and Pool Removal. Our team will evaluate your situation and offer a fair estimate. Most importantly, you can trust us to work efficiently and quickly. That way, you can reclaim your backyard space. Schedule an appointment with us today!