Vinyl Pool Removal in Bowie Maryland
For this Vinyl Pool Removal in Bowie Maryland, the customer noticed that the dilapidated pool that was no longer functioning, was causing drainage issues that were affecting the homes foundation.
Before Vinyl Pool Removal in Bowie Maryland
As you can see below the elevation of this pool was never right from the start, even when the pool was functioning correctly, the home owners had always dealt with drainage issues in their yard. Now that the pool was not functioning and had seen better days, the home owners decided it was time to get rid of the pool and the patio and regrade their entire yard to make drainage flow correctly.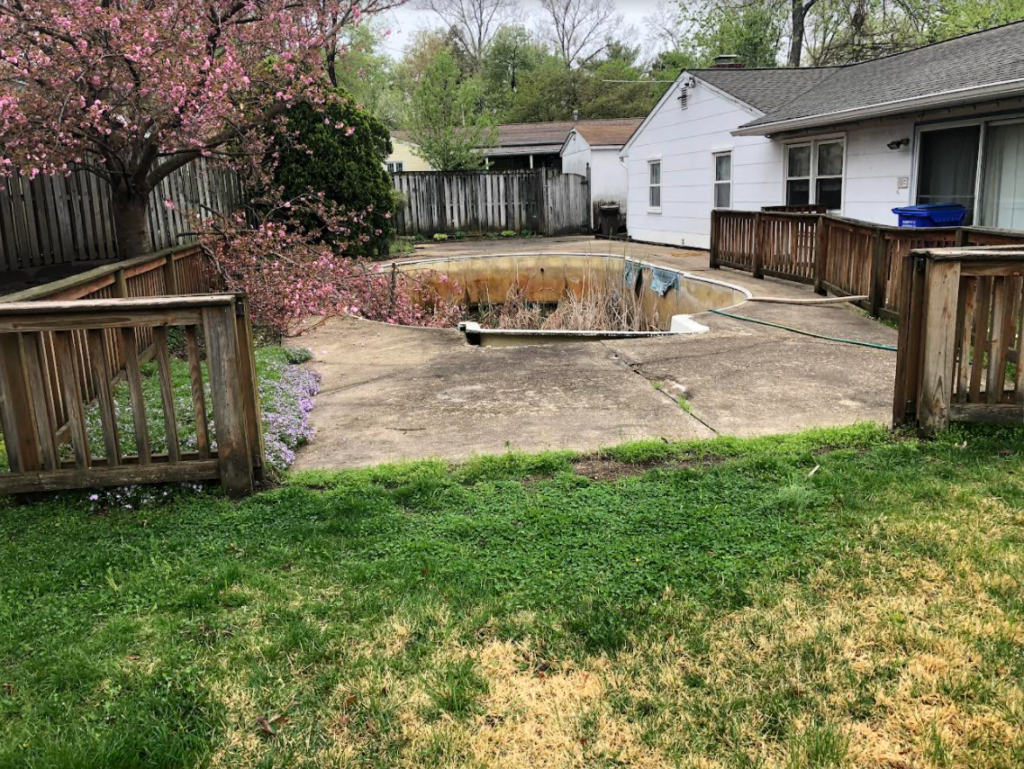 After Vinyl Pool Removal in Bowie Maryland
As you can see this pool set just a few feet off the house and was actually built slightly higher than the foundation of the house, causing drainage issues through out the yard but most importantly drainage issues around the foundation of the home. Access was tight, and the yard was long and narrow but we were able to remove the pool, patio and fencing around the pool, with out damaging the home or fence surrounding the property. Once we got the pool removed and filled in, we set to work on grading the yard to improve drainage and funnel water away from the homes foundation.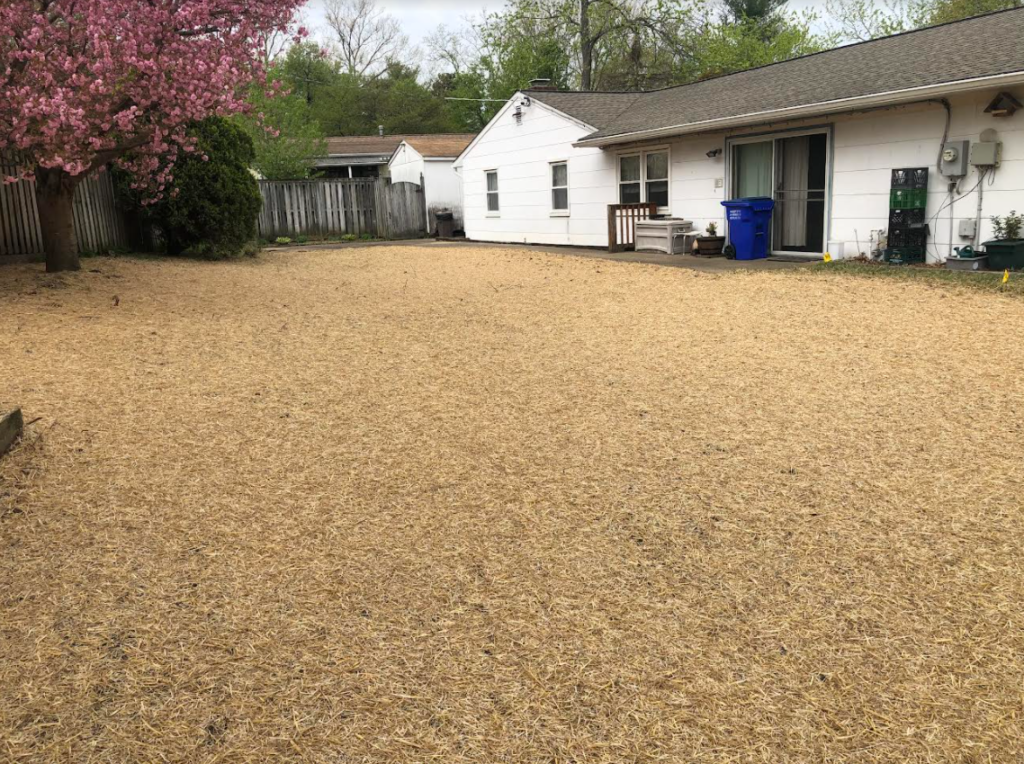 If you have an in-ground pool that your family has outgrown or has fallen into disrepair, call Carroll Bros. Contracting and Pool Removal. Our team will evaluate your situation and offer a fair estimate. Most importantly, you can trust us to work efficiently and quickly. That way, you can reclaim your backyard space. Schedule an appointment with us today!